Juz coraz blizej bo wylotu, mam bilety na samolot…
To znaczy że się nadaję.
Jutro idę z nim do ambasady po wizę.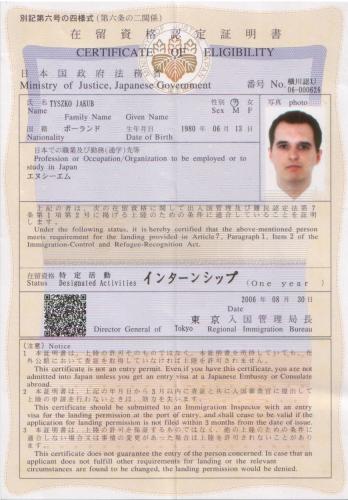 Moja historia z wyjazdem zaczęła się około listopada 2005, kiedy to pojawiła się oferta praktyk w Tokio.
Niedługo potem przeszedłem rozmowę kwalifikacyjną, i zostałem przyjęty.
Przez długi czas nic się w sprawie wyjazdu nie działo, lecz teraz zostało jakies 3 miesiące i zaczynam zbieranie dokumentów.
Właśnie kończę szkołę, pojutrze bronie pracę dyplomową.
Po obronie wysylam komplet dokumentów do Japonii.