Monthly Archives: June 2007
Następna porcja zdjęć z lomo, poprzednie się zepsuło (przycisk migawki się złamał) i musiałem kupić nowe.
Uff, to był długi kurs, we czwartek miałem ostatnią lekcję i końcowy egzamin,
do przygotowania miałem 3-minutowe przemówienie na dowolny temat, w kawiarni przed lekcją wypisałem sobie tylko o czym chcę mówić i improwizowałem.
Po przemówieniu kolej na test a raczej dwa – z pierwszego 97/100 a z drugiego 98/100 punktów czyli całkiem nieźle ;-)
Koszt takiego kursu niemały, sporo poświęcenia, wracanie po północy do domu po zajęciach itp., ale efekt niesamowity, poznałem sporo fajnych ludzi, potrafię już się w miarę dogadać na proste tematy, coraz więcej rozumiem i ogólnie mogę mieć dzięki temu dużo większą satysfakcję z pobytu tutaj.
Za miesiąc planuje zacząć następny stopień wtajemniczenia, a w międzyczasie poucze się pewnie kanji i gry na gitarze.
Harajuku – kto o tym miejscu słyszał ten wie, a ten kto nie słyszał ten nie wie ;-)
Miejsce całkowicie kosmiczne, ludzie inni, poprzebierani, może tak odreagowują stres życia, a może właśnie to jest ich celem…
Niektórzy mają marzenia, mniej lub bardziej spełnione ale wszyscy świetnie się tutaj bawią.
Niektórzy wierzą że elvis wciąż żyje…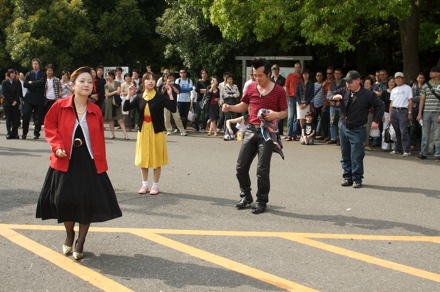 Ci oprócz przytulania lubią się przebierać za płeć  przeciwną…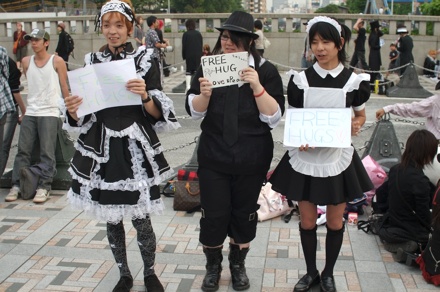 Inni lepiej lub gorzej lubią sobie pograć i pośpiewać na chodniku…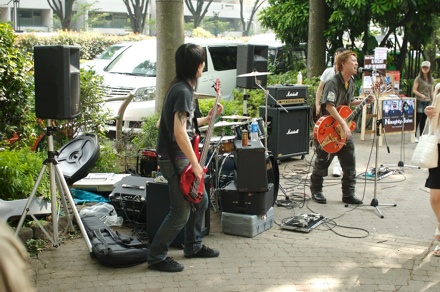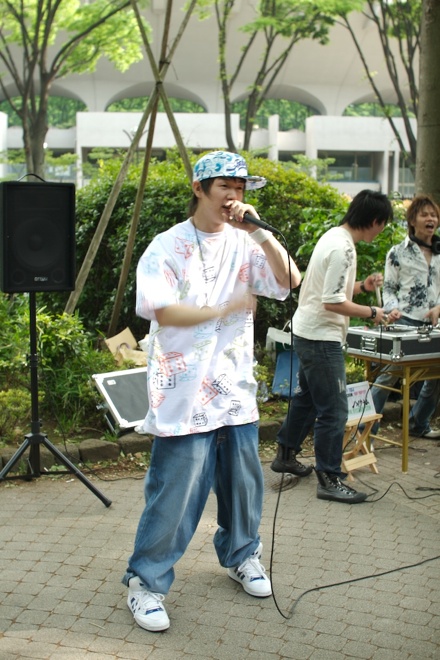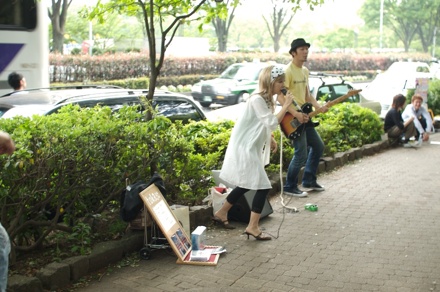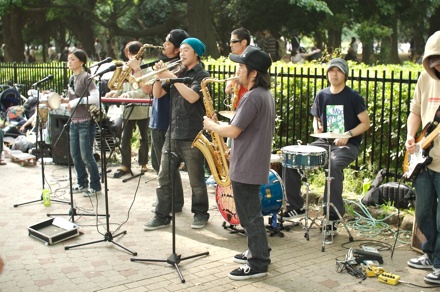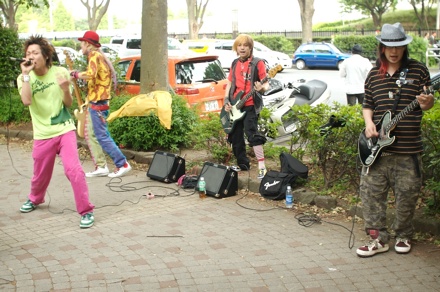 Inni bardziej potańczyć niż pośpiewać…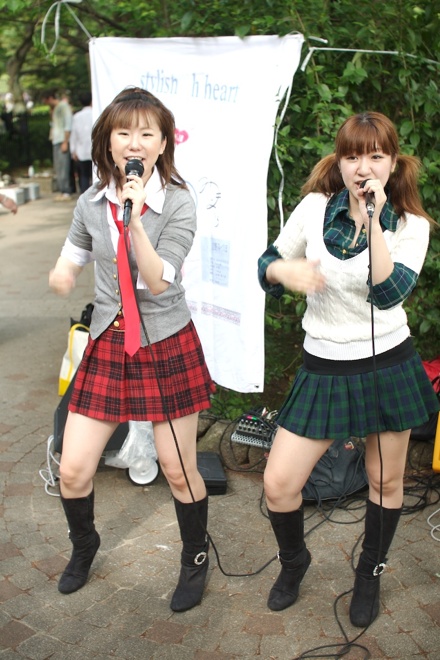 Inni pooglądać wystepy powyższych… (stoją równiutko dokładnie z linią chodnika)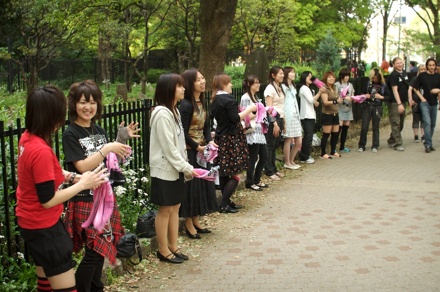 Jeszcze inni poćwiczyć umiejętności fryzjerskie i stylizacyjne…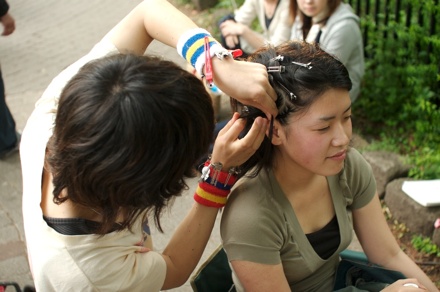 A ci nie wiem co robili ;-)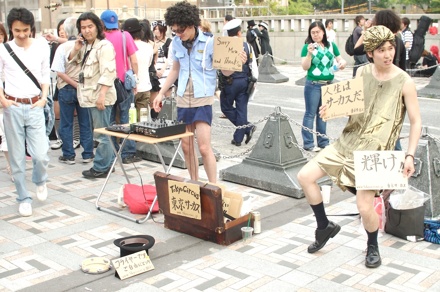 Następni lubią widocznie jak im spada metalowa miska na głowę…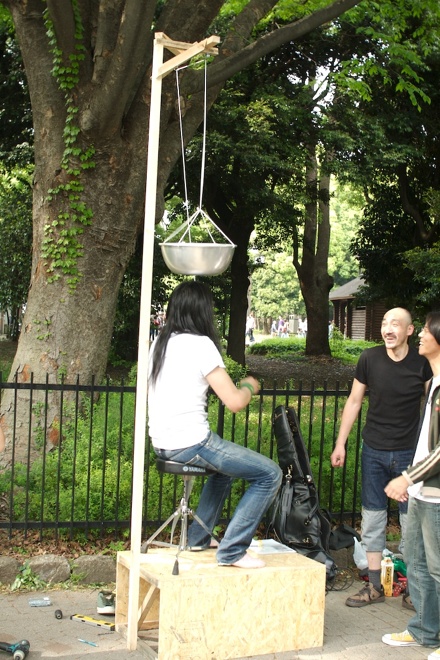 Jeszcze inni lubią sobie po prostu porysować…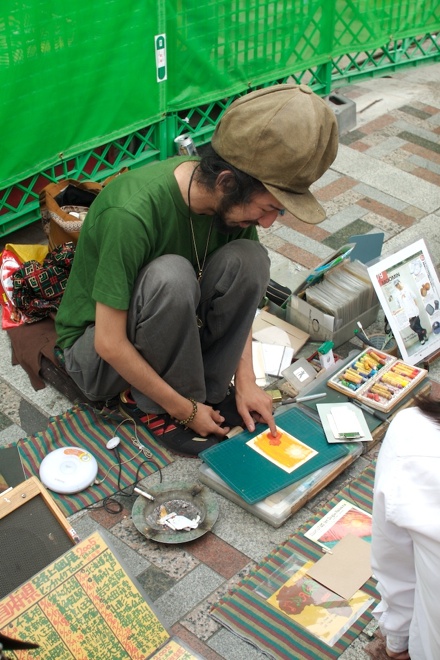 I to nie koniec, jest ich dużo dużo więcej…
Za każdym razem jak tam jestem zawsze coś mnie zaskakuje albo zadziwia…
Ale to jest tutaj naprawdę fajne, Ten kraj naprawdę pozwala na to wszystko…