Monthly Archives: June 2007
Ehh, it was a long course, last thursday i had my last lesson and final test,
i had to prepare 3 minutes long speech on any subject i want, in coffee shop before lesson i just outlined basics to talk about and improvised.
After speech it was time for test (precisely two tests) – first was 97/100 and second 98/100 points which is quite good ;-)
Price of the course is not so small, a lot of sacrifice from me was required, coming back home after midnight after lsssons etc., but effect is amazing, i met a lot of great people, can pretty well talk in Japanese on simple subjects, i understand much more and generally i can have much more satisfaction of being here.
Next course i plan to start maybe next month after i get a bit of rest after this one. In the meantime i will probably learn more kanji and playing the guitar.
Harajuku – those who know this place know, those who do not know it should find out ;-)
Place completely like from space, people are different, dressed up, maybe this is how they deal with everyday stress, or maybe this is their life…
Some of them have dreams, less or more real but all of them have there great fun.
Some believe that elvis is still alive…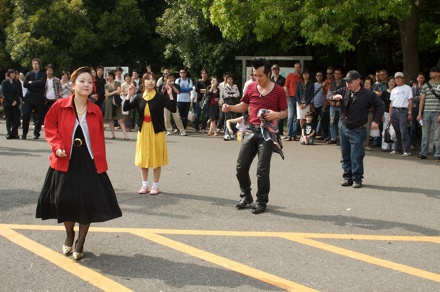 Those more than hugging like dressing in opposite gender clothes…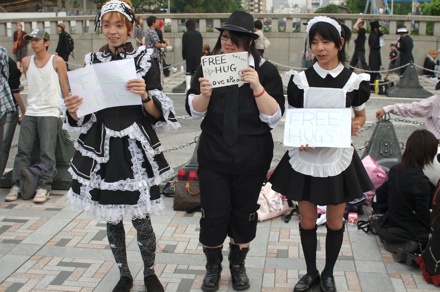 Others better or worse but like singing and playing on the sidewalk…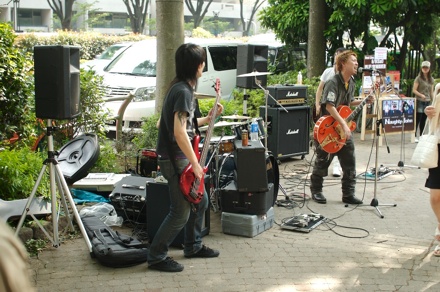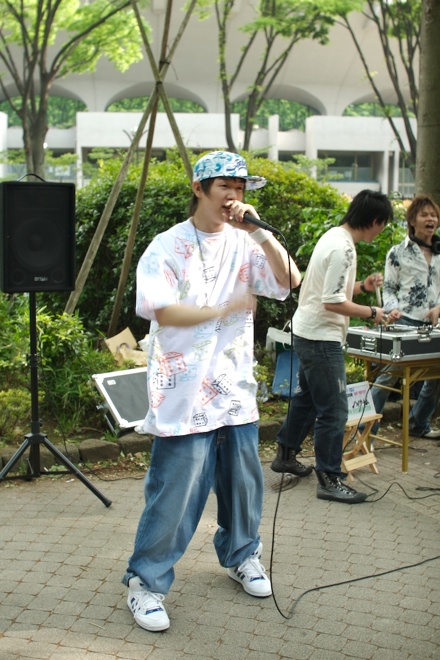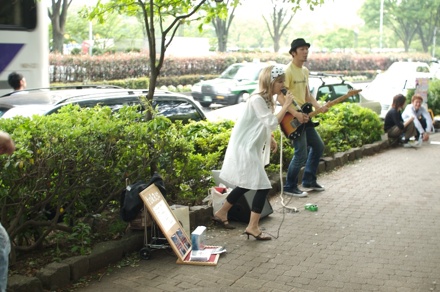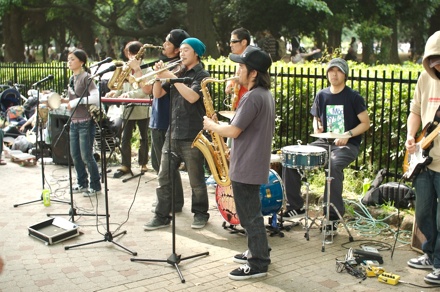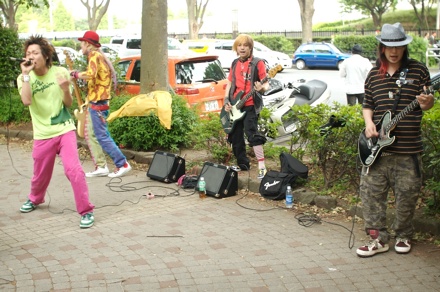 Some do more dance than singing…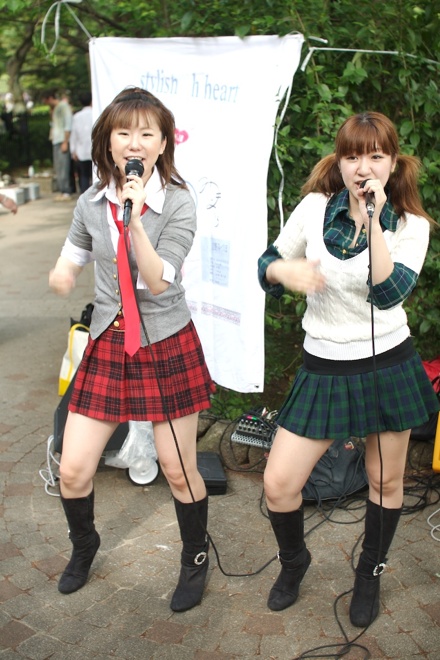 Others like just to see others performances (standing perfectly along with sidewalk edge)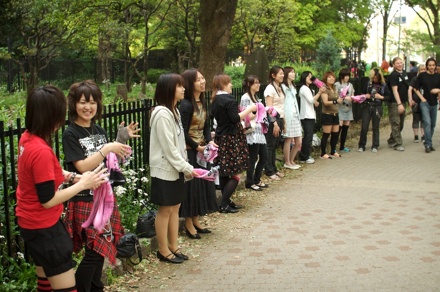 Others like to practice stylist and barber skills…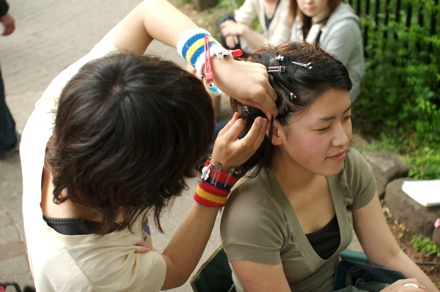 No idea what they were doing… ;-)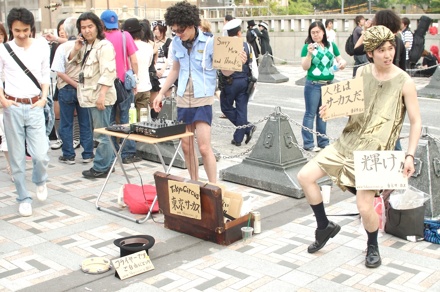 Next ones apparently like falling bowl on their heads…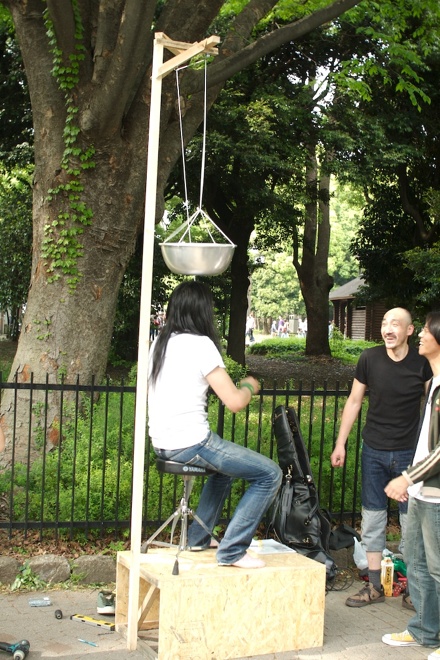 Another people just like drawing…


And this is not over, there is many more of them…
Everytime i go there i am always surprised by someone or something…
But this is here really great, this country really allows this all…