Some time ago i saw very good idea to clean up computer desk and make cables neat here: http://www.decluttered.com/
Finally now came time to apply that idea to my desk, i bought wooden pegboard, a lot of cable ties and was ready to go…
Cost:
Pegboard (with price for cutting to size) 65x60cm = 1500 jpy.
Cable ties (many various sizes, not all used = nearly 3000 jpy.
Total – nearly 4500 jpy (40USD).
Effect – neat look and more space on desk for the new mess ;-)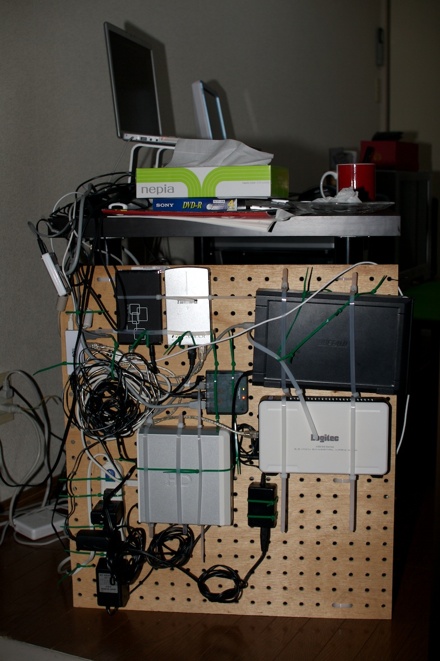 From the top: 2 usb hubs, 2 hard drives 2.5in (black and silver), dvd recorder, firewire hub, 2 hard drives 5.25in (white and gray), ac adaptors and power splitter.