[pl]
U mnie tez stagnacja, calkowity brak czasu na cokolwiek. Sporo sie ostatnio dzieje, i sprawy zaplanowane, i sluzbowe, i te zupelnie nieoczekiwane, i te nieodwracalne, i niewyjasnialne tez…
Trudno wszystko opisac wiec pozostawie to dla siebie i tych co wiedza o co chodzi…
W koncu zeskanowalem wszystkie zalegle filmy (ponad 120 klatek w 1 dzien) – dzieki mojemu magicznemu pudeleczku ktore w koncu moge zaprezentowac, po jakims czasie uzywania stwierdzam ze pomimo dyskysujnynego wygladu spisuje sie idealnie, kurzu dokola pelno a w srodku prawie wcale (nic sie nie zmienilo przez kilka tygodni), co znaczy ze dziala.
A cala frustracja towarzyszaca kurzowi i skanowaniu filmow jest zdecydowanie warta konstrukcji…
Dzisiaj troche zdjec z mamiyi zrobionych juz jakis czas temu (chyba w pierwszy dzien zakupu aparatu), kolejna porcja pozniej.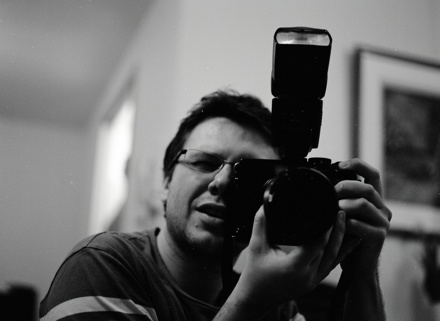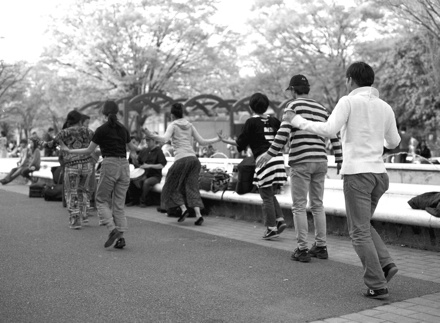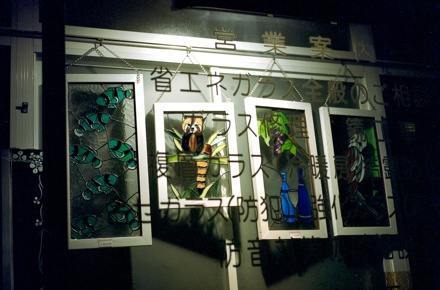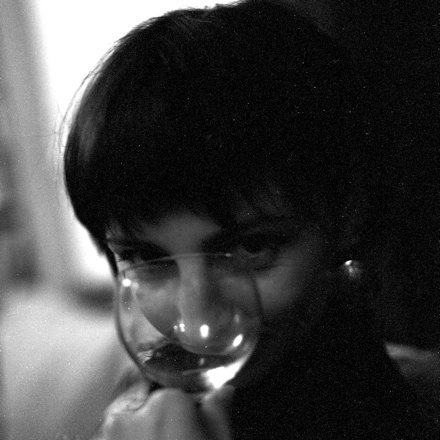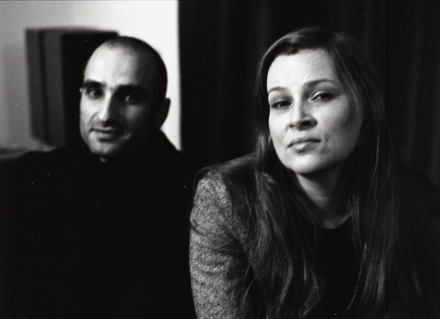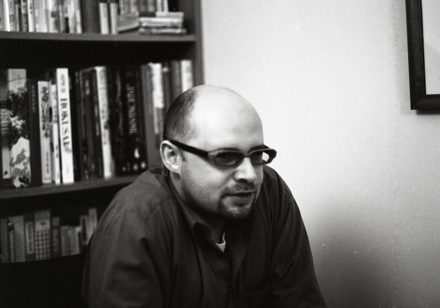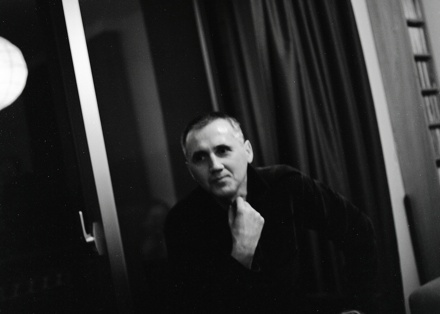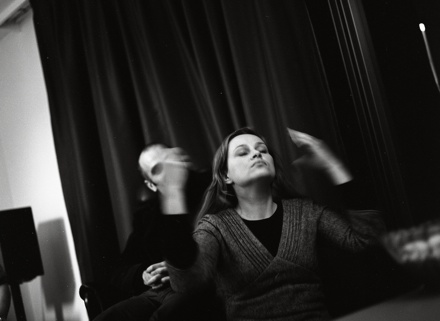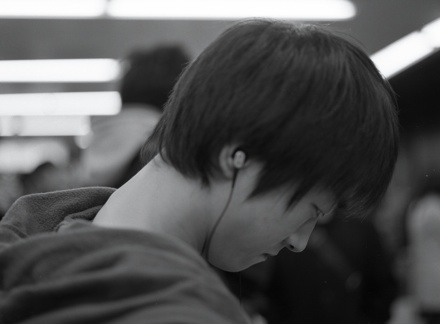 I na koniec samo mieso, czyli pudeleczko: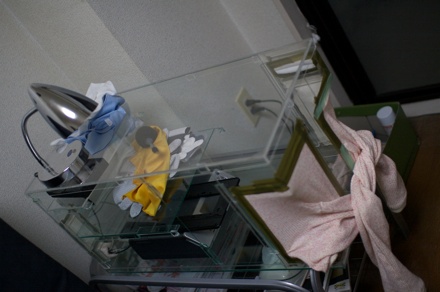 Dokladniejszy opis:
Pudlo z plexi wielkosci okolo 35x35x70cm, w pelni (no moze troche) powietrzoszczelne, z rekawami aby skanowac mozna bylo wygodnie, z tylu otwor wentylacyjny pokryty materialem, z prawej biala szczelina ktora podaje sie do srodka film, w srodku to male to skaner a na nim ramka na film, nad skanerem widac 2 poleczki, rekawiczki, szmatka, i inne przydatne gadzety.
Wyglada co najmniej smiesznie ale kto skanuje filmy (a najlepiej mieszka(l) tez w tokio znajac tutejsze warunku) to zrozumie…
[/pl]
[en]
Nothing special is happening in my life right now
as well, no time for anything. There's many things happening around, those planned, those at work, those unexpected, those irreversible, those unexplainable too… I'll leave the details for myself those those who might know some already…
Finally i scanned overdue films (over 120 frames in 1 day) – thanks to my magical box, after a while of using, despite of ugly look it works pretty well, protecting films from dust which is everywhere.
All that dust accompanying scannig is definitely worth time and money sacrificed to make this box, today few new photos from mamiya, more photos coming soon.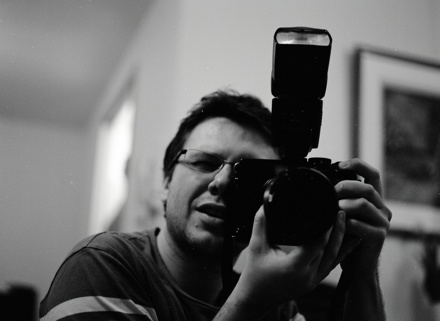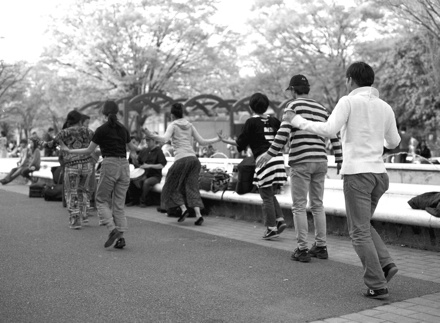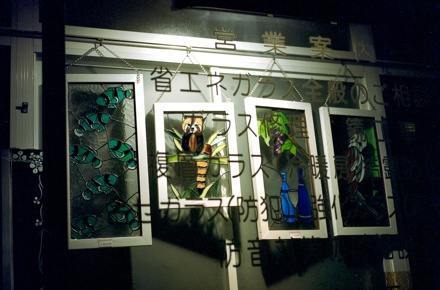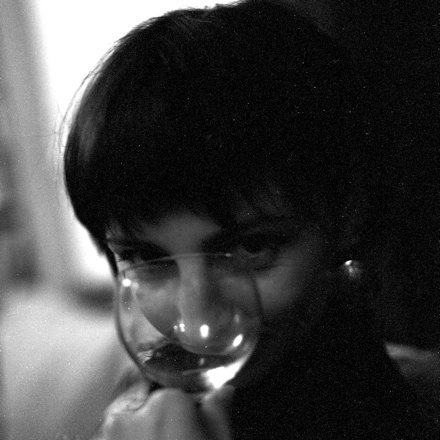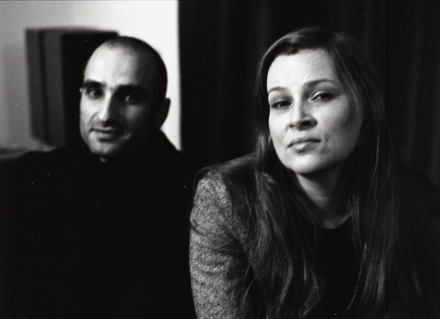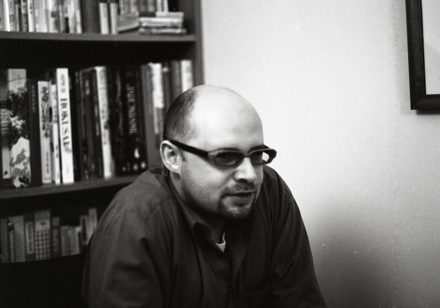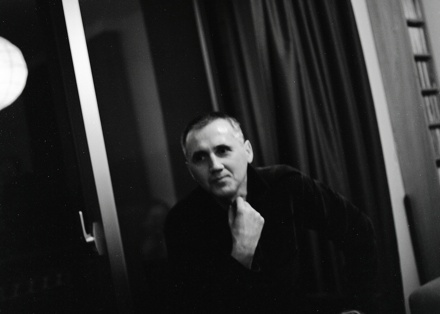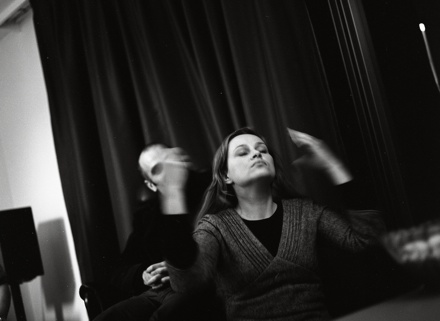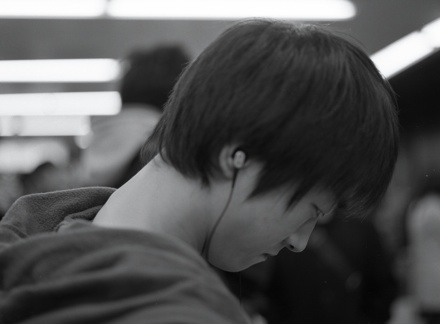 And the box itself: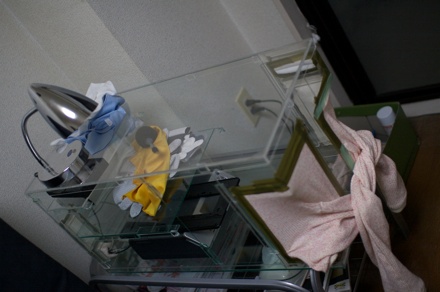 Better description:
Box made from plexiglass, dimensions approx 35x35x70 cm, mostly air(dust) tight, with special sleeves to load film etc, on the back there's a hole covered with fabric, on the right special space to insert film stripes, there are 2 small shelves for storage, wiping cloth,gloves etc.
Looks weird, but for those who encountered problems with dust while scanning it should be understandable …
[/en]