[pl]
Przygotowania do sylwestra zaczęliśmy od porządnej porcji Ramenu – taki chiński rosół, Lokalik zwany przez nas Ramenownią wygląda tak:
na 3 takich długich blatach mieści się około 40 osoób i wszyscy jedzą to samo, jedyne czym różnią się poszczególne dania to dodatki, podstawowy rosół jest zawsze taki sam, oczywiscie są 2 wersje wielkościowe ramenu, mała od 650 JPY i duża od 950 JPY.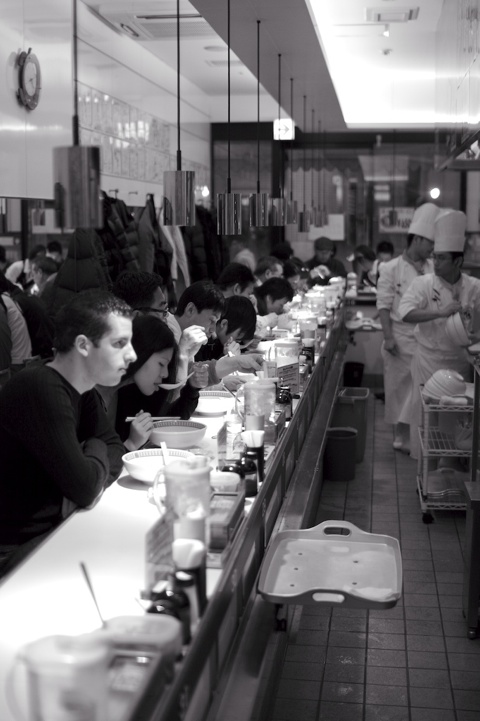 Duża porcja Ramenu wygląda tak:
(talerz a raczej ogromna micha ma od 25 do 30 cm średnicy i mieści na oko z litr zupy)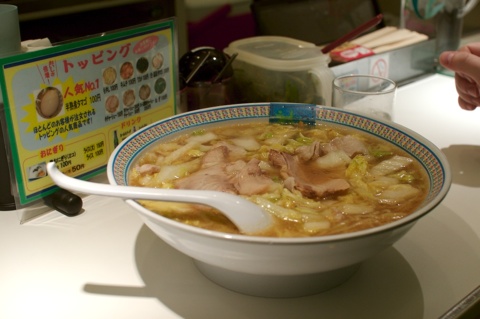 Najedzeni mogliśmy wyruszyć dalej, i napotkaliśmy takie coś:
(dla chętnych zagadka – odgadnąć płeć)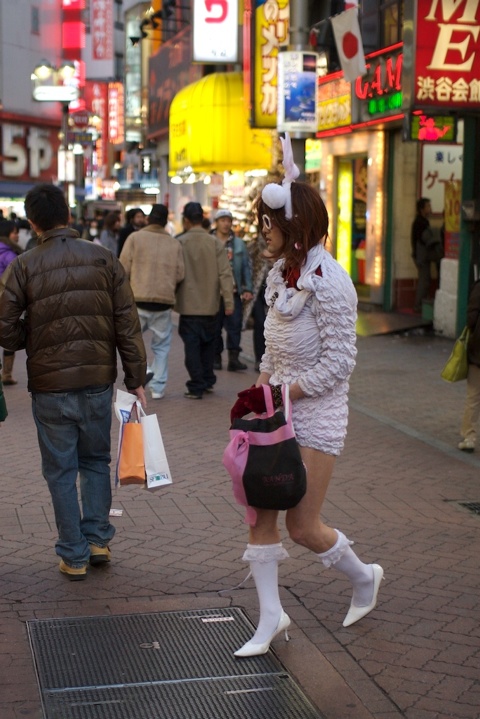 Retro samochodzik (marki toyota):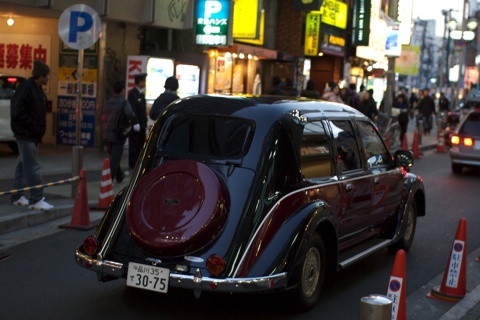 Jest też Warszawa ;-)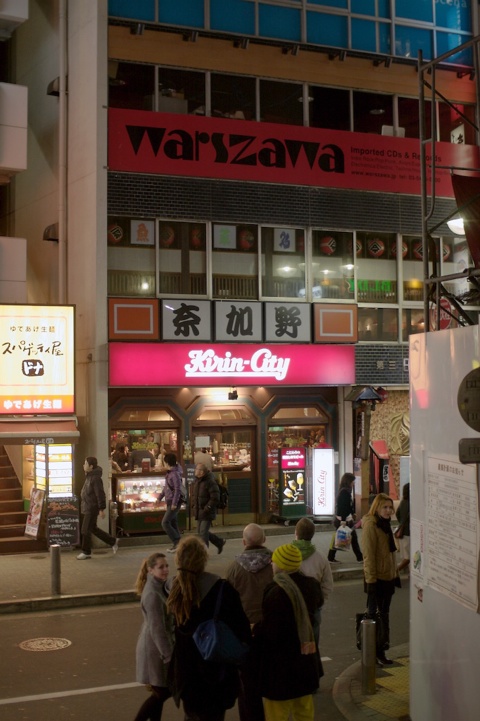 Potem restauracja w oczekiwaniu na 24.00, towarzystwo mieszane nie wstrząśnięte: 5 x Polska, 1 x Mołdawia, 2 x Bośnia, 1 x Turcja, 0.5 x Francja + 0.5 x Japonia, 0.5 x Brazylia + 0.5 x Polska.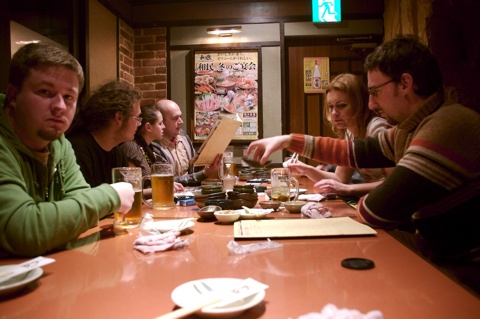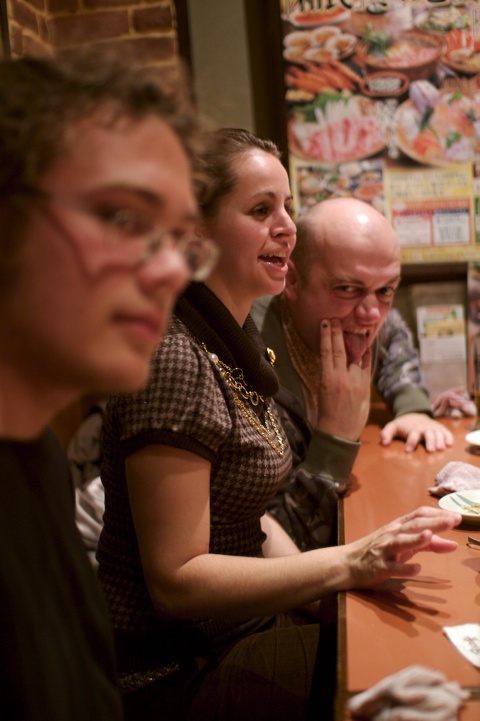 Doczekaliśmy i wychodzimy na Hachiko Square: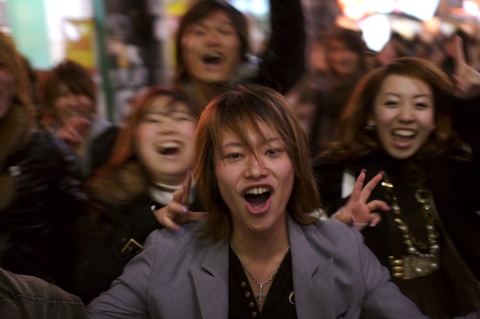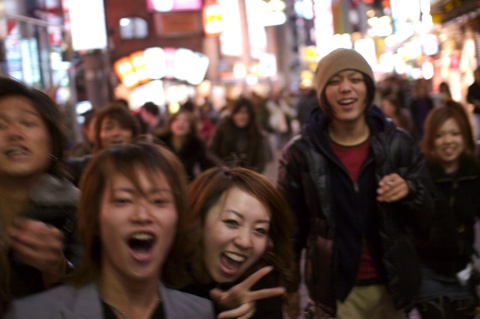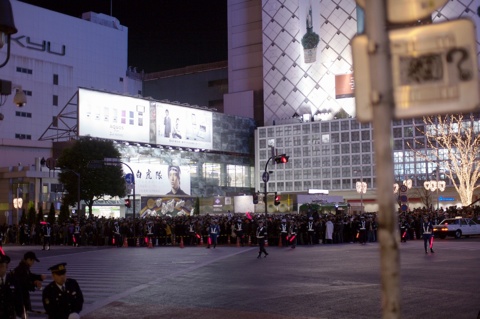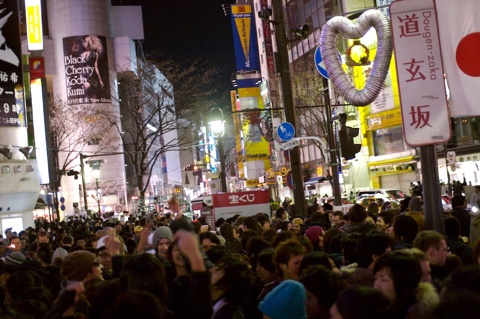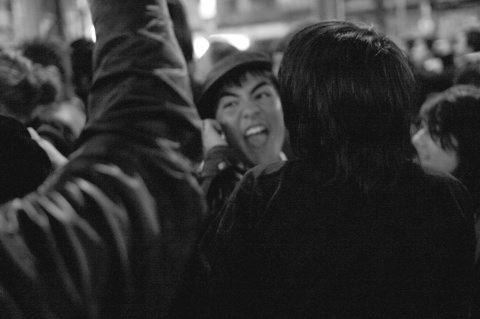 Tomek zadowolony bo doczekał się swoich mieczy świetlnych (nic więcej nie zdradzam, na razie tajemnica):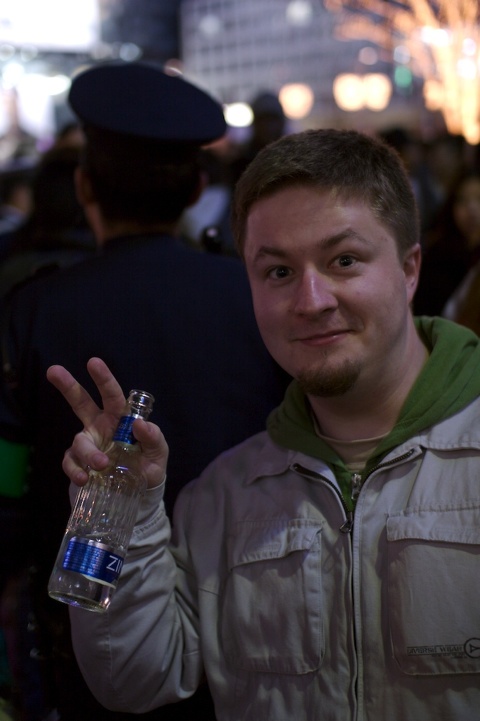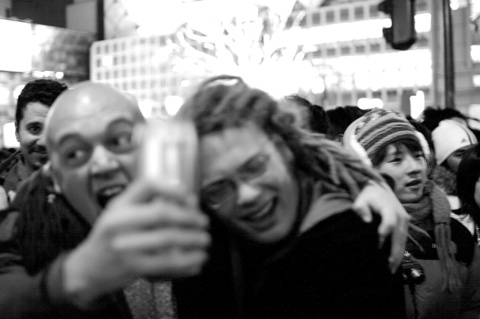 [/pl]
[en]
Our preparations for new year's eve started with big Ramen serving – chinese soup, ramen-place fits 40 seats along the sides, everyone eats the basic same thing, there only differences are additives, there are only 2 versions: small starting from 650 JPY and big starting from 950 JPY.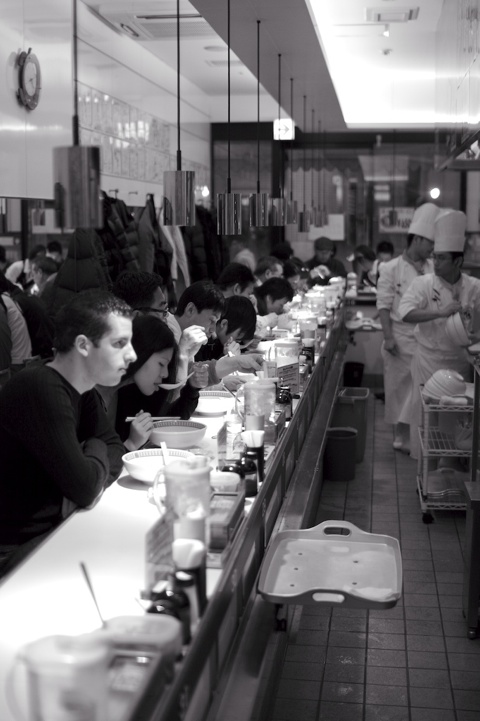 Big Ramen serving looks like this: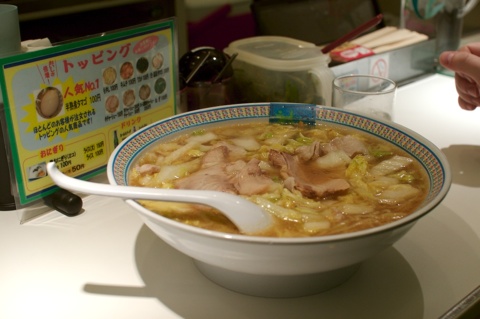 Guess the gender…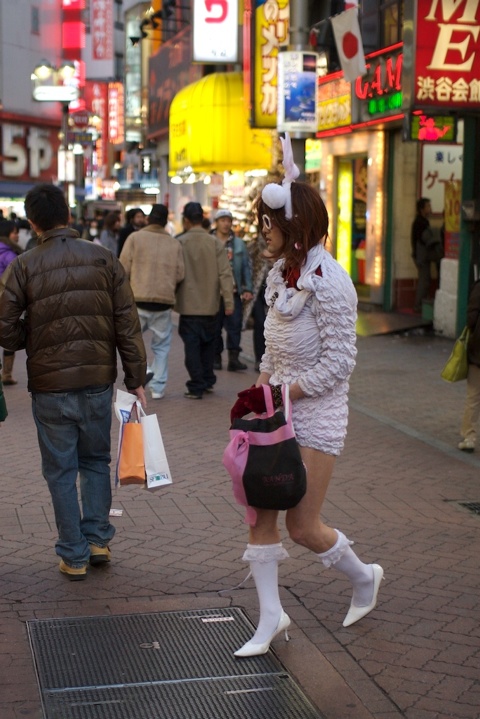 Retro toyota car: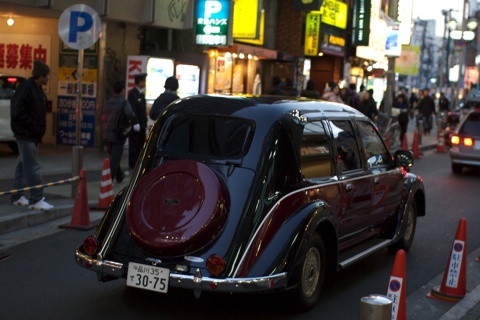 And Warszawa (Warsaw) ;-)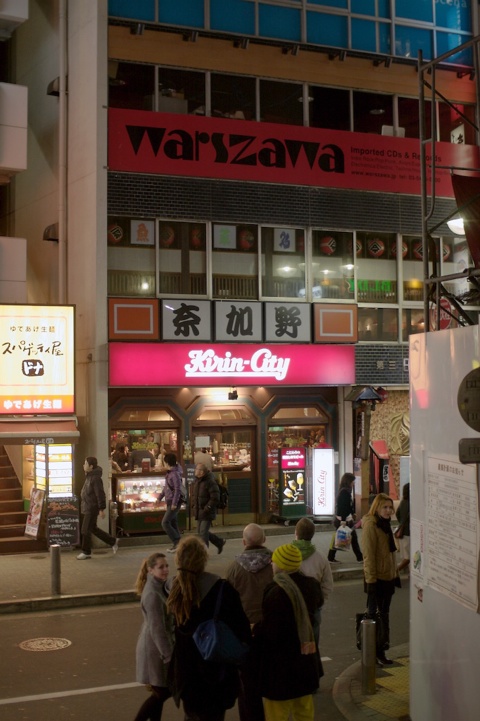 And then waiting until midnight at the Restaurant, recipe for good fun:
Take 5xPoland,1xMoldova,2xBosnia,1xTurkey,0.5xFrance+0.5xJapan, 0.5xBrasil+0.5xPoland, stir but don't shake too much.
.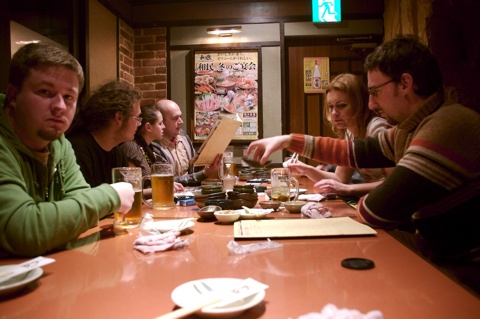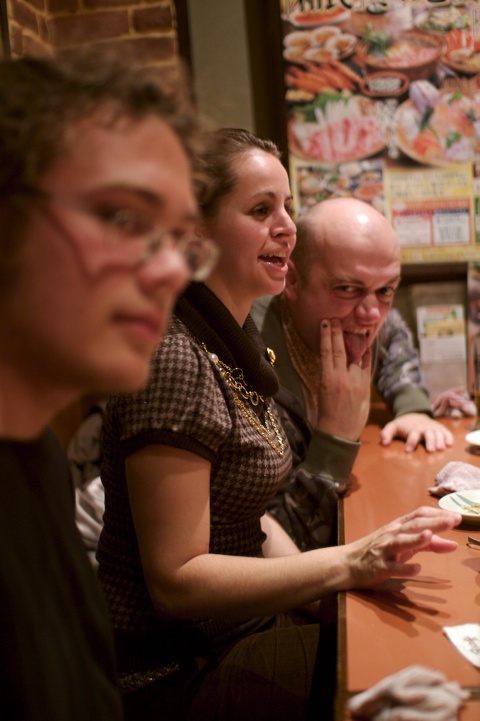 Hachiko Square: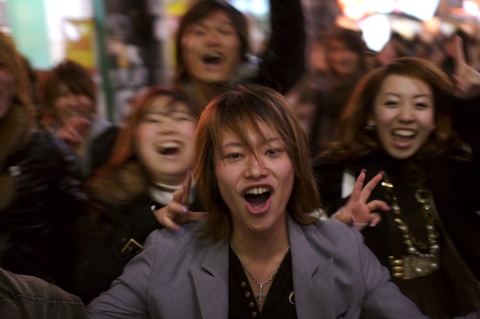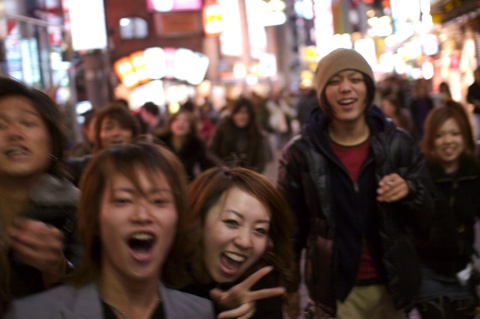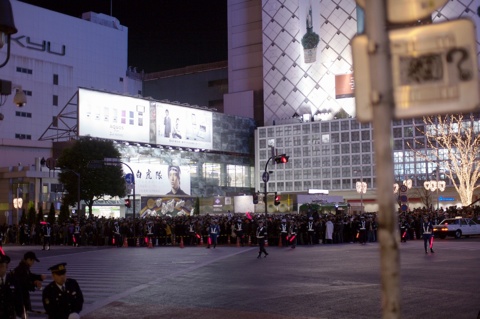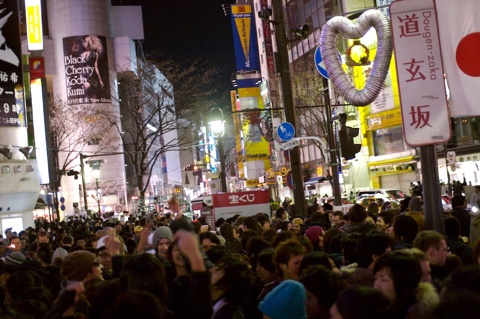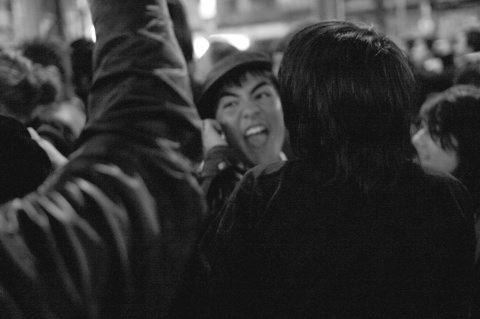 Tomek finally saw lightsabers: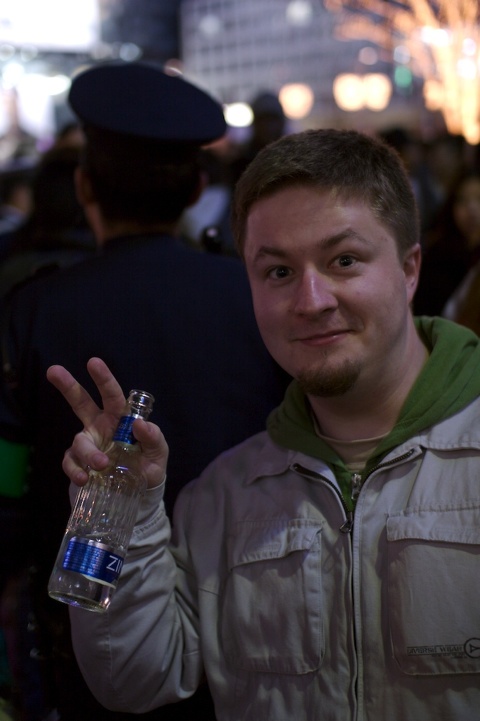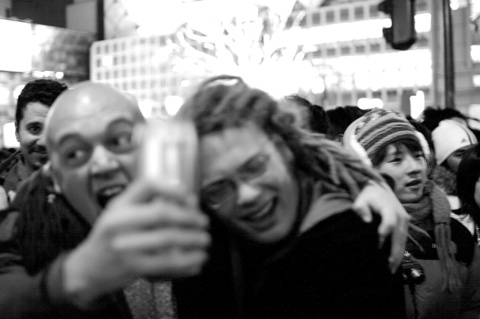 [/en]