Our preparations for new year's eve started with big Ramen serving – chinese soup, ramen-place fits 40 seats along the sides, everyone eats the basic same thing, there only differences are additives, there are only 2 versions: small starting from 650 JPY and big starting from 950 JPY.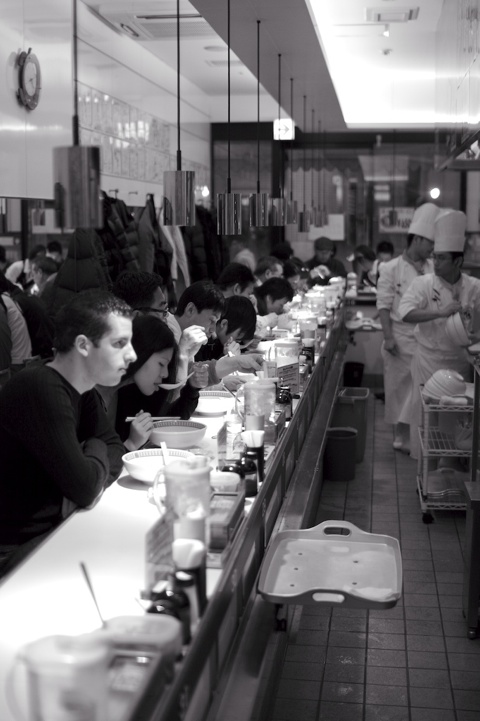 Big Ramen serving looks like this: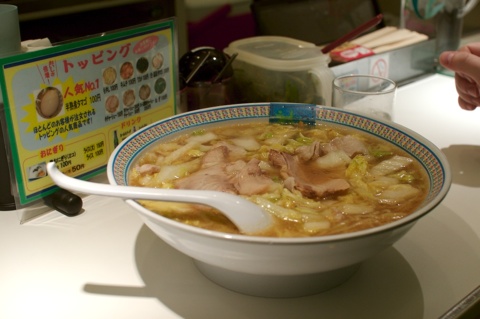 Guess the gender…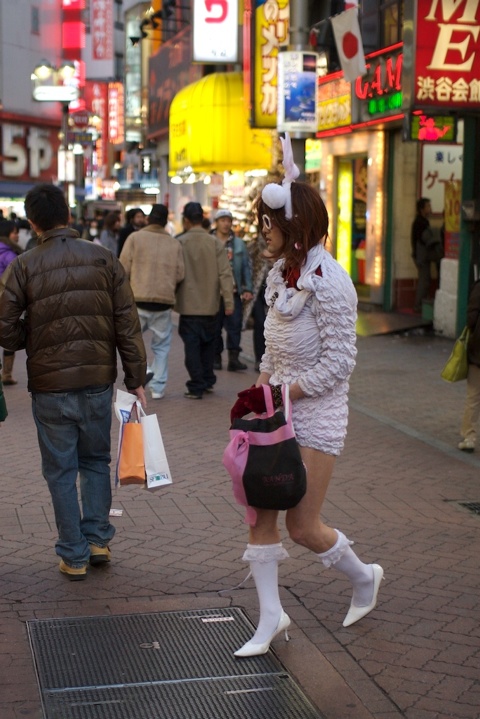 Retro toyota car: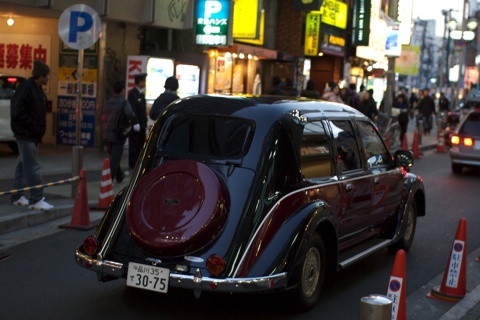 And Warszawa (Warsaw) ;-)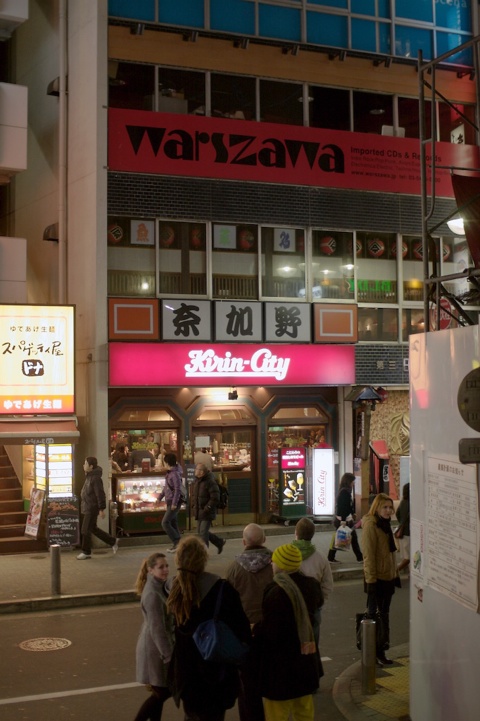 And then waiting until midnight at the Restaurant, recipe for good fun:
Take 5xPoland,1xMoldova,2xBosnia,1xTurkey,0.5xFrance+0.5xJapan, 0.5xBrasil+0.5xPoland, stir but don't shake too much.
.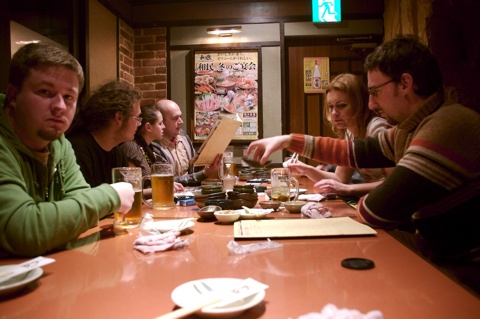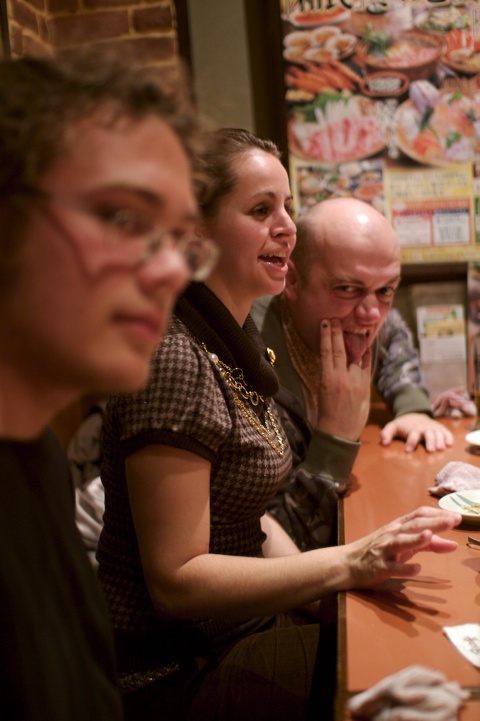 Hachiko Square: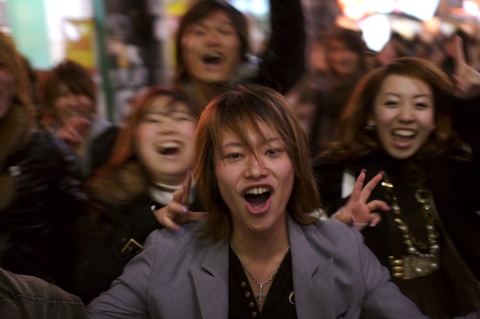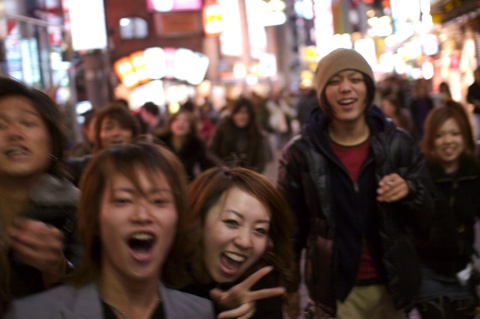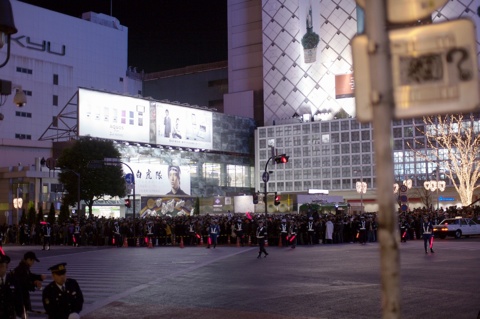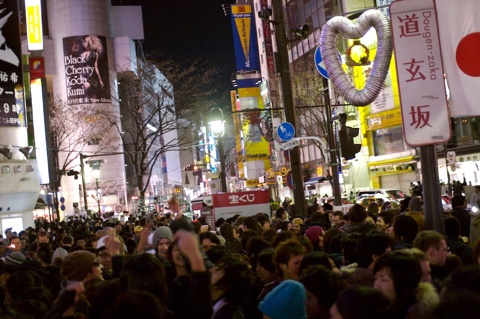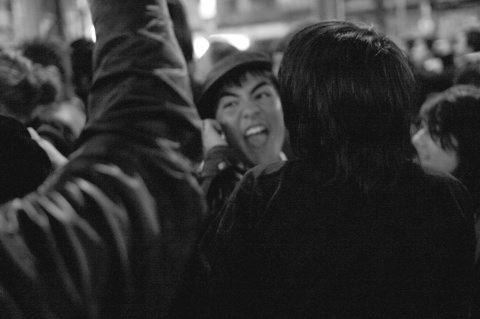 Tomek finally saw lightsabers: