3-2-1 Hurray, New Year has come…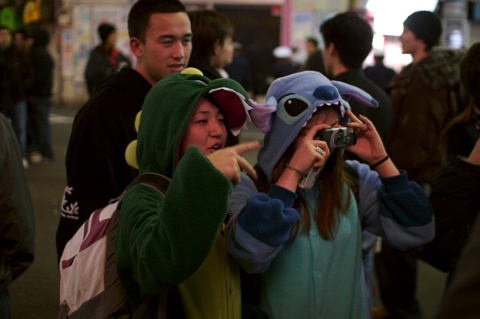 "Hi, i'm Karol, Happy New Year" ;-)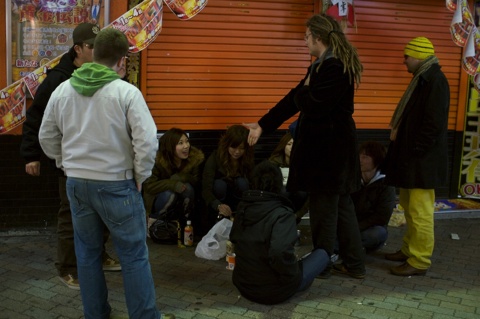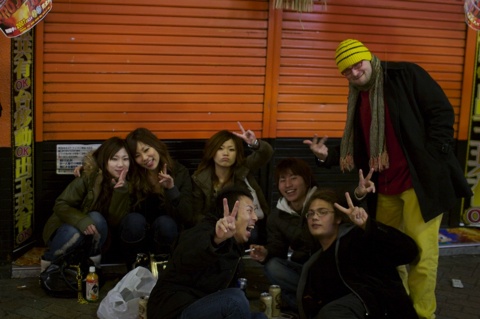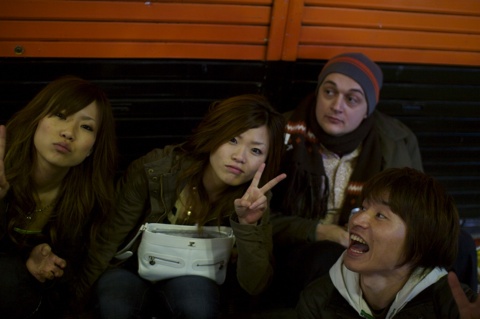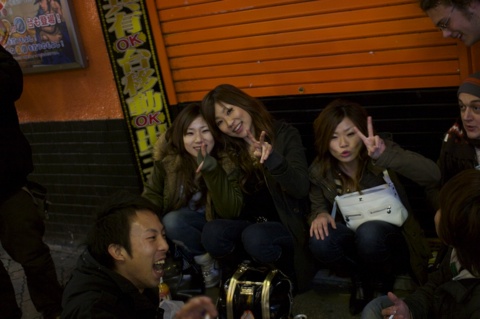 Pub after all that, was tight.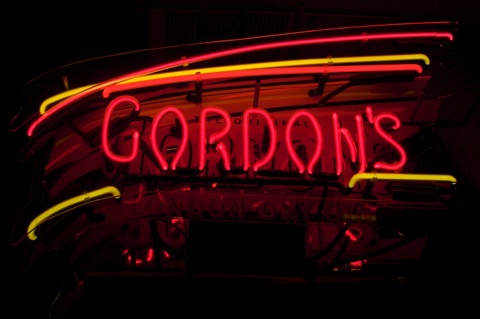 In front of the pub: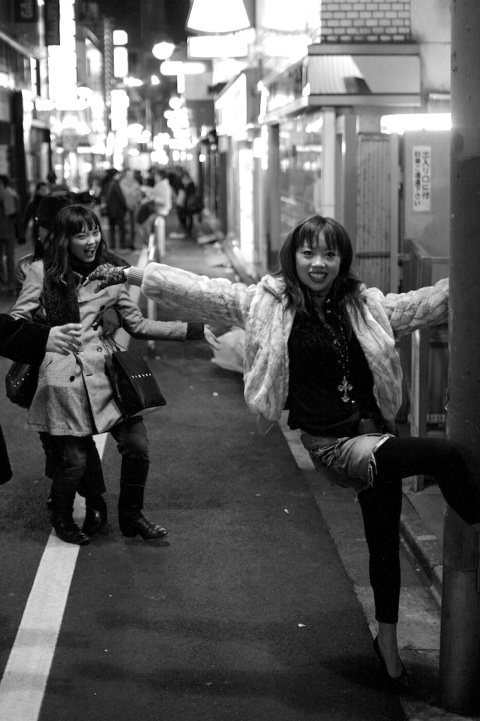 This was cool, guy playing the guitar, second one comes, finishes his coffee, gives the guitarist rhythm from and now we had a musical band, after a while few people gathered to listen, on the side photographer-girl (i'm always wondering don't they feel cold in those skirts).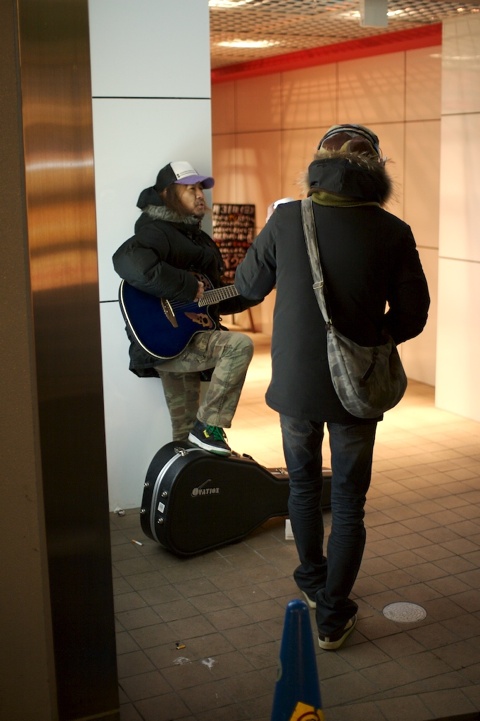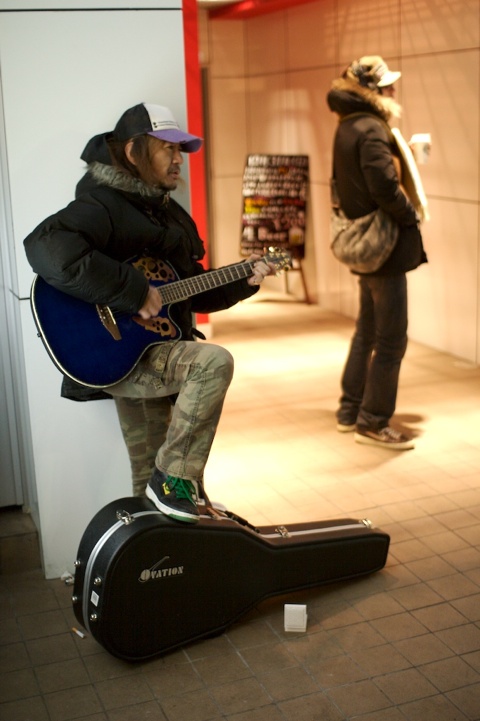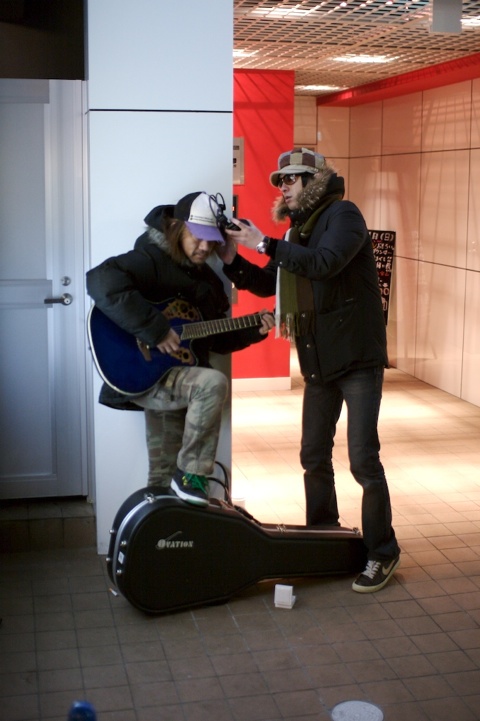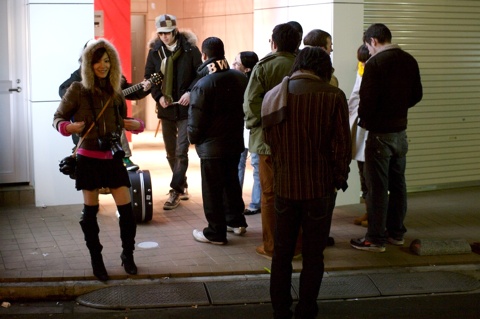 Colorful: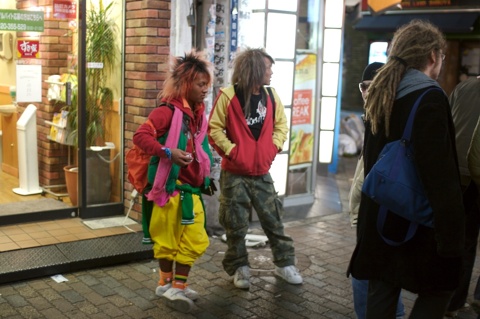 Guardian Angels – local volunteer police.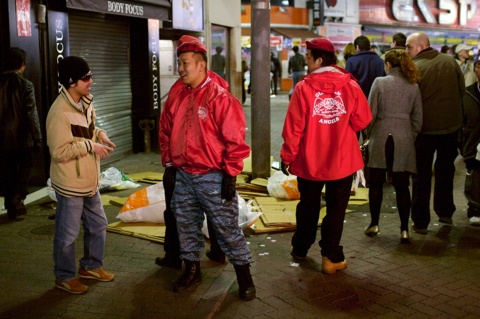 Big spoiler is a must (it might fly away without it, who knows…).
Piggy-backpack is trendy.