[pl
W drugi poniedziałek stycznia w Japonii odbywa się święto zwane "Seijin Shiki" czyli dzień wchodzenia w wiek dorosły, tegoroczni dwudziestolatkowie i dwudziestolatki zbierają się rano przed lokalnymi urzędami miast (tam urzędnicy przemawiają i rozdają prezenty), a następnie udają się do świątyń i wieczorami imprezuja (bo mogą już legalnie).
Mężczyźni ubierają się normalnie w garnitur, a kobiety w tradycyjne kimona, można ich lub je spotkać pojedyńczo, całe rodziny, z mamą, w większych ekipach ze znajonymi, z sympatią.
Fotek jest dużo więc post podzielony na 2 części: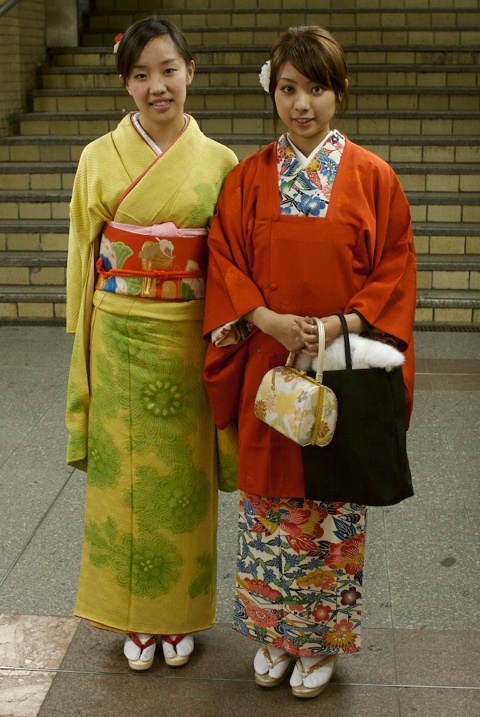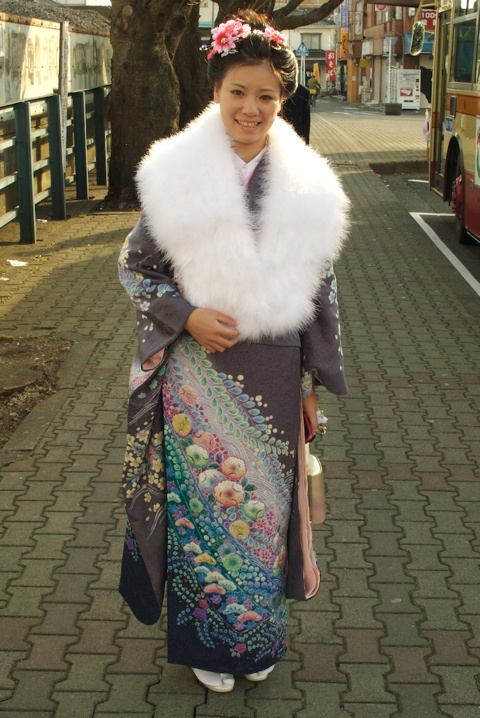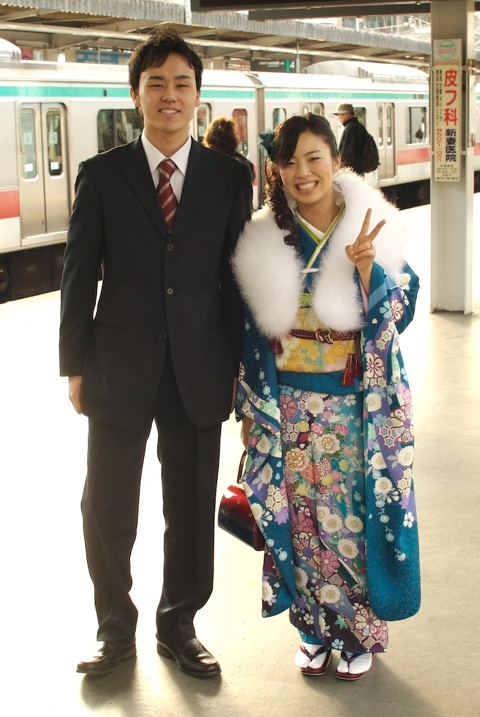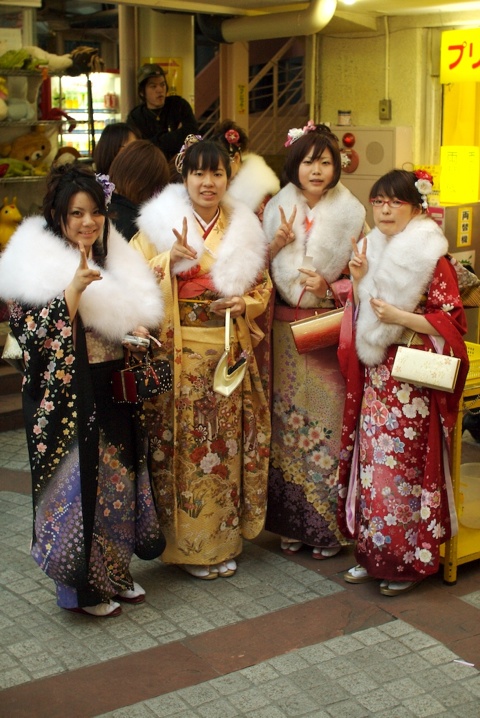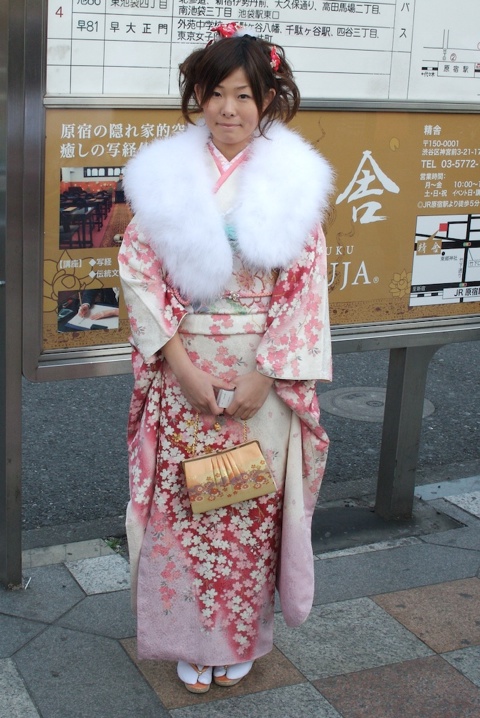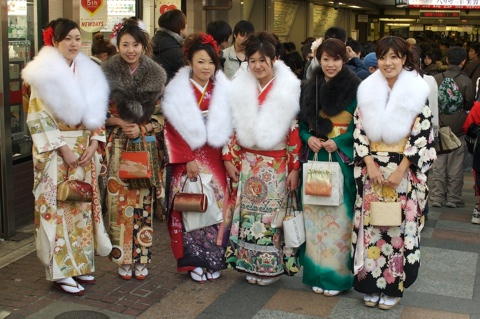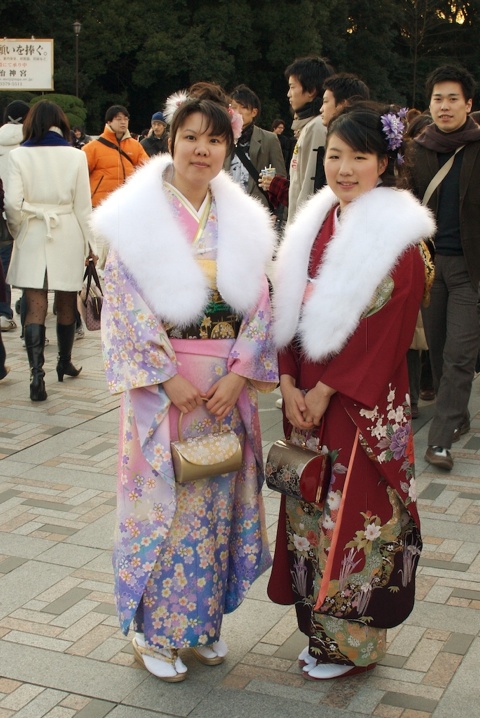 Te 2 poniżej poczęstowały mnie nawet cukierkami ;-)
[/pl]
Every year on second monday of January there is a day called "Seijin Shiki", coming of age day, 20 years old boys and girls gather in the morning at local government offices (there government representatives give speech and hand out gifts), later go to temples and in evening go partying..
Boys wear normal suits, girls kimonos (actually furisode):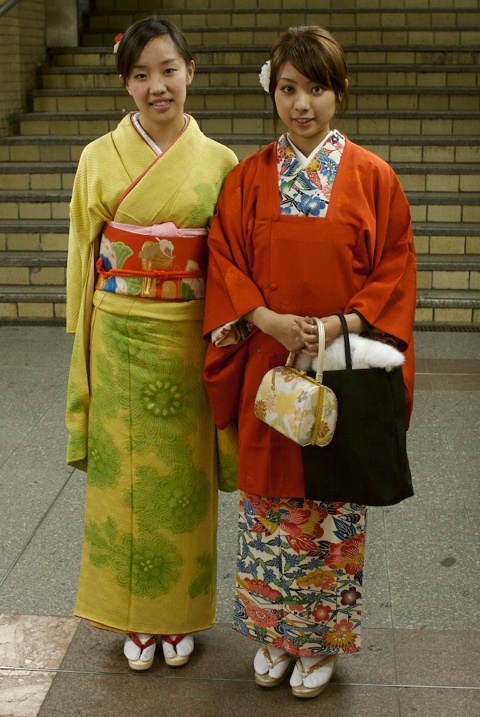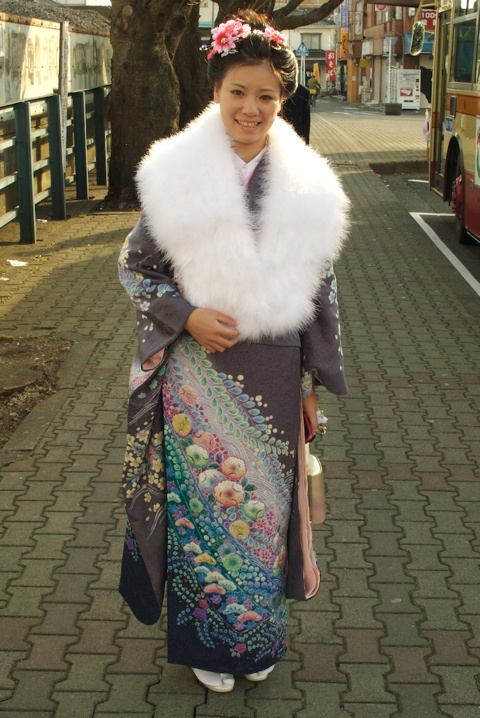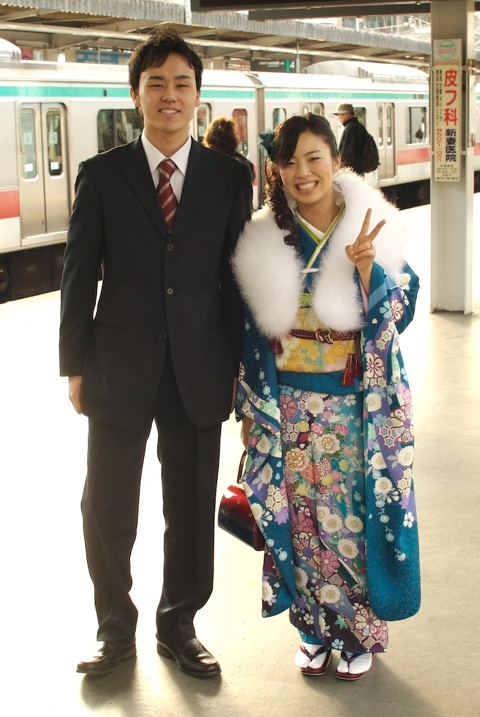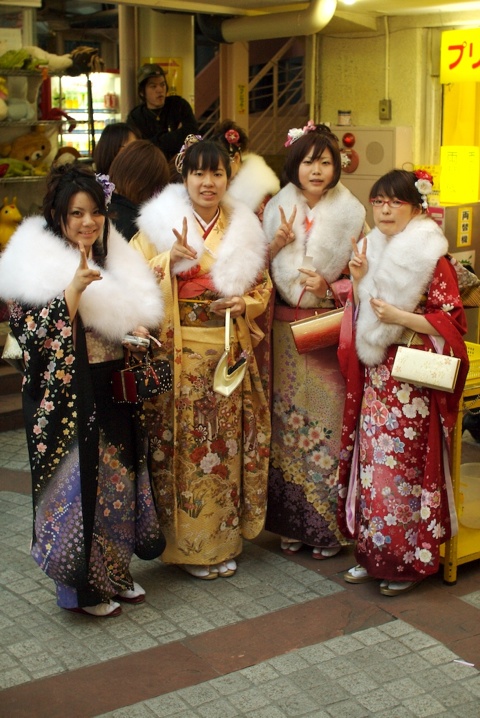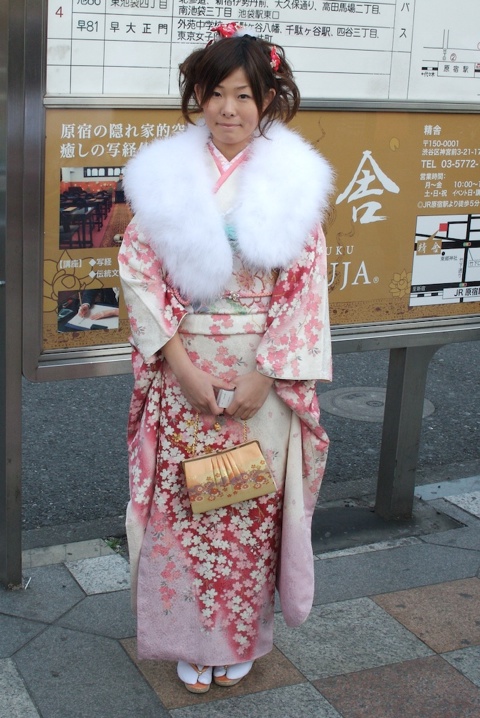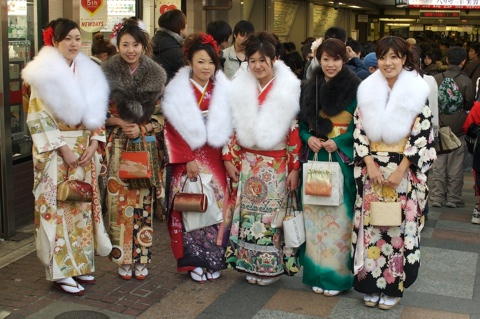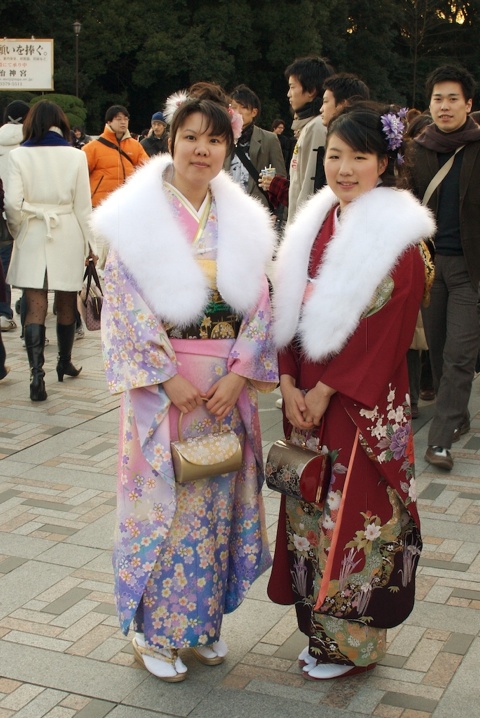 Got candies from these 2 girls ;-)