Comparing to Poland Japan is real paradise for spammers – those classical ones, not electronic ones, here is a photo of middle-sized amount of spam from 2-week period, weight almost 0.5 KB, height about 10 cm. And so on and on, i get those, empty my mailbox, throw it away.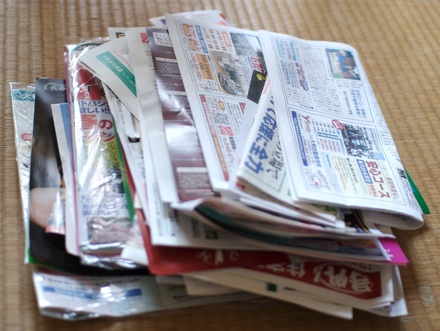 On the next photo 2-week amount of trash, sorted exactly as city rules say, in separate bags things made of plastic, next contains paper stuff, separately big and small ones. All has to be in specially designed trash bags and i am supposed to put bags in front of my apartment on designed day of week before 8.30 A.M. On other days they collect recyclable things (plastic bottles without cups and labels – those they collect on different days, cans, paper beautifully bound up with string).
This how it is here and it is not even so hard to keep up.