Unfortunately only second place, not too bad but could have been better, Polish team got that far and finally they saw how real volleyball is like ;-)
Japanese VIP section – Ayumi Hamasaki and others during Japan game.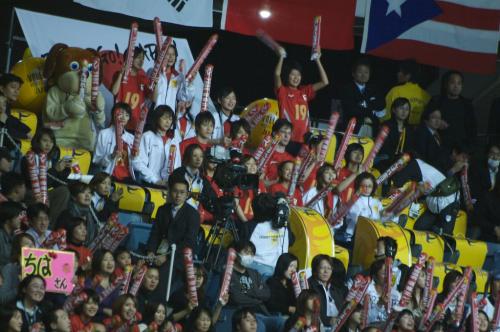 Cheerleaders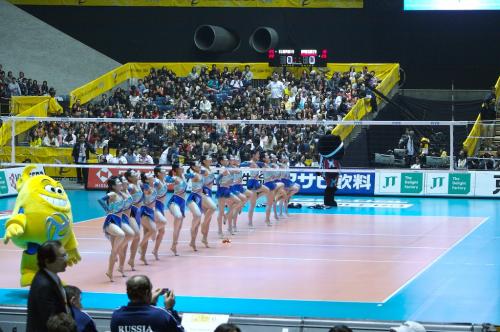 Markus and Wakana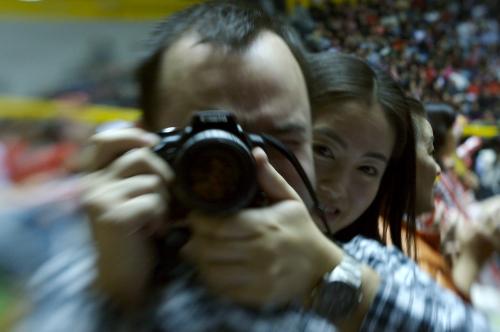 Polish orchestra, was nice.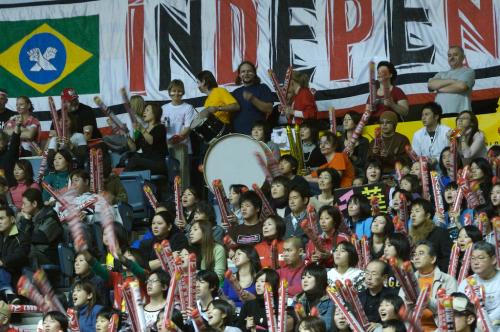 Brasil singing their anthem.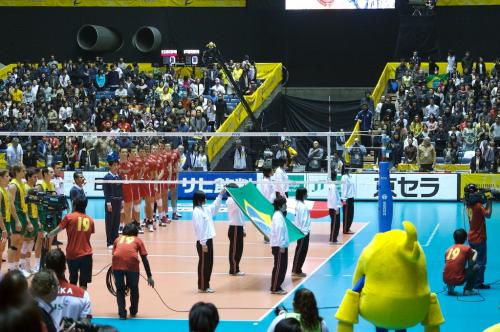 Poland also singing.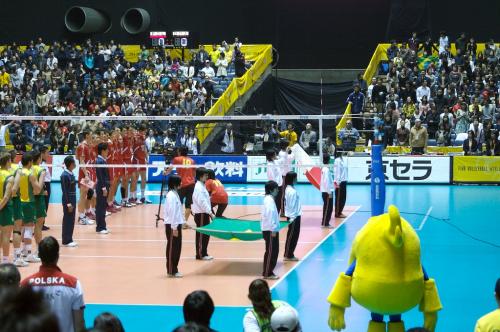 Final score, no sets won, too bad.
Beginning of final moment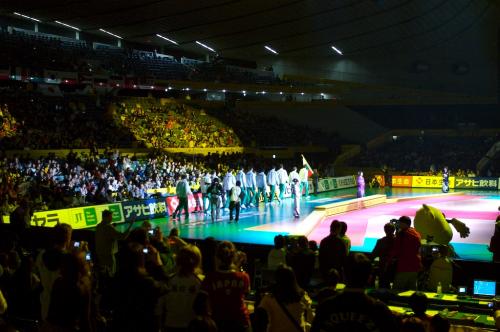 Champions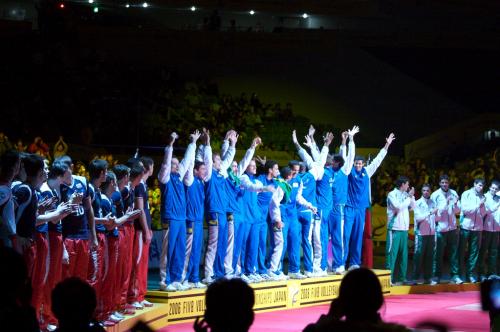 2nd Champions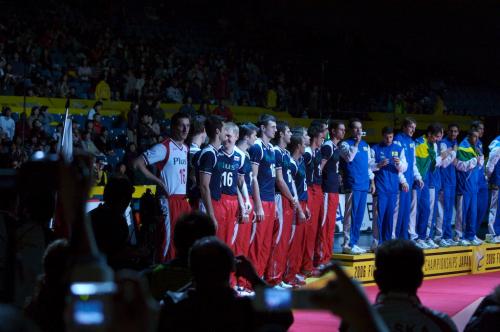 Trophy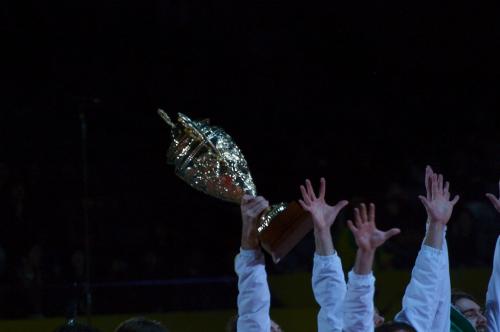 Smaller trophy for Polish team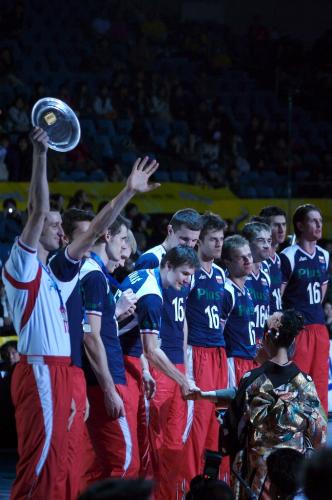 And that's all, hanging flags.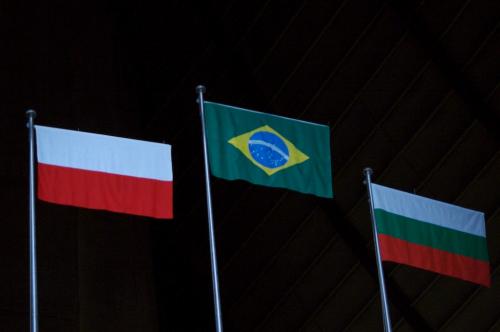 Next day we went to the opera, photos coming up later.