[pl]
Dzisiaj byliśmy w okolicach Hakone które leży już bardzo blisko Fuji.
Najpierw podróż z domu do Hakone-Yumoto, potem egzotycznym pociągiem go miejscowości Gora, dalej kolejką Linową do Sounzan, później Autobusem do Togendai, i stamtąd już statkiem do Motohakone.
Stacja kolejowa w Gora: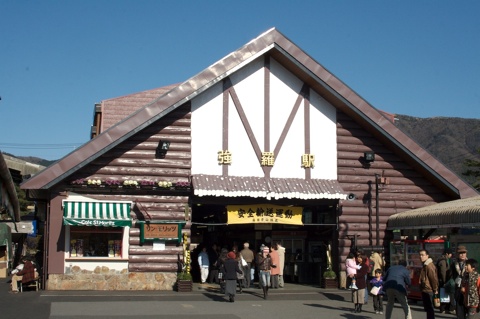 Wagonik kolejki linowej: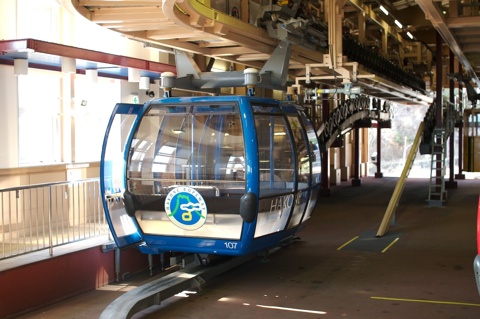 Nasz cień: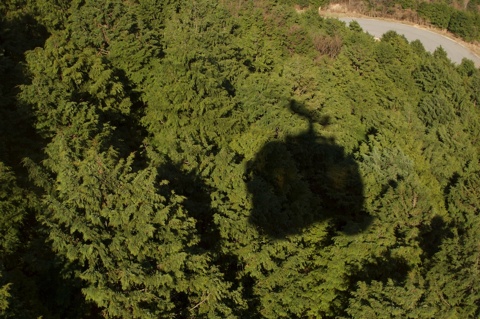 Inny wagonik: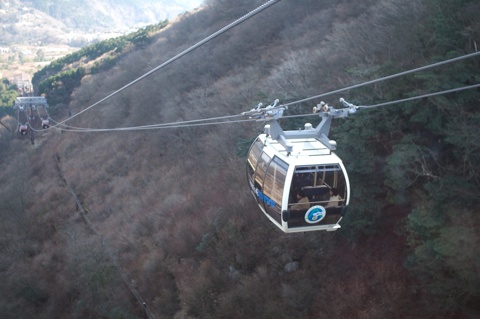 Widoczek na Fuji:
Następny wagonik, w tle widać wyziewy gazu wulkanicznego: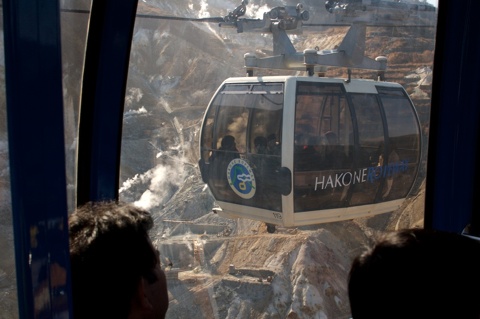 Jesteśmy przed jedną z takich gazowni, czasem trudno wytrzymać, w tle jak zwykle Fuji: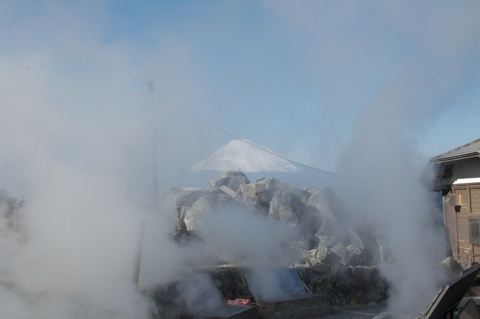 Tutejszy przysmak – jaja gotowane w takiej wulkanicznej wodzie i spis korzyści jakie czekają zjadaczy: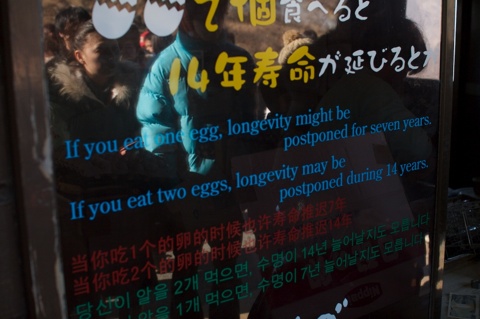 Zjadacze jaj (to czarno-białe na stole to skorupki):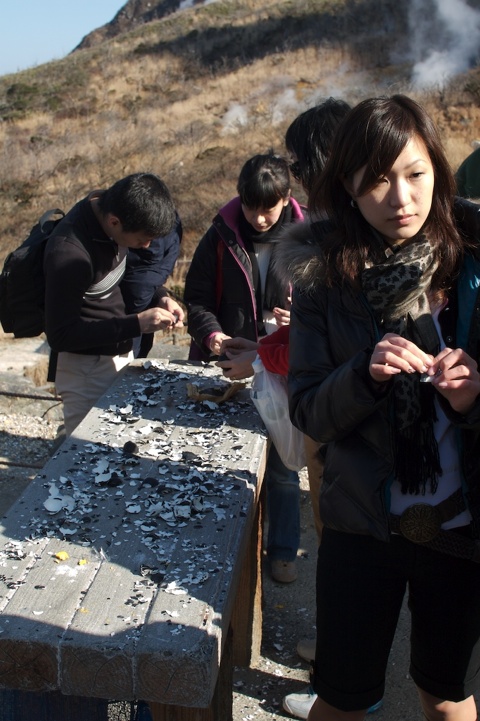 Fuji: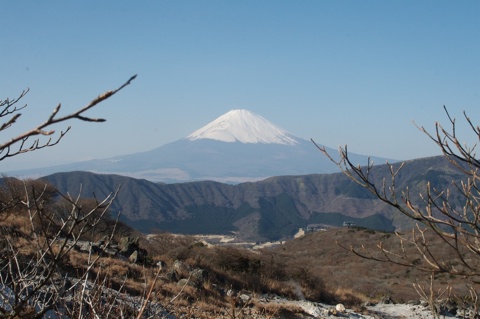 Ostrzeżenie przed gazem: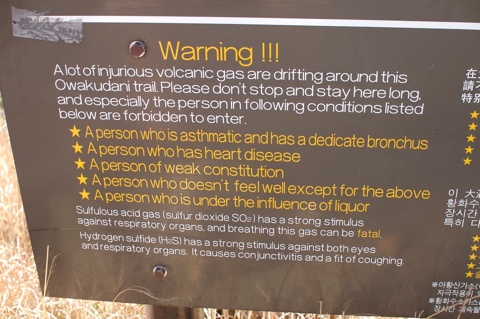 A tutaj już dojechaliśmy do Togendai i przesiadamy się na statek: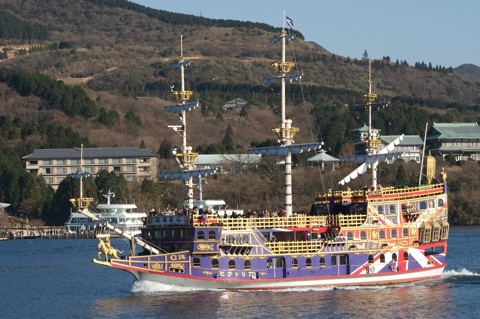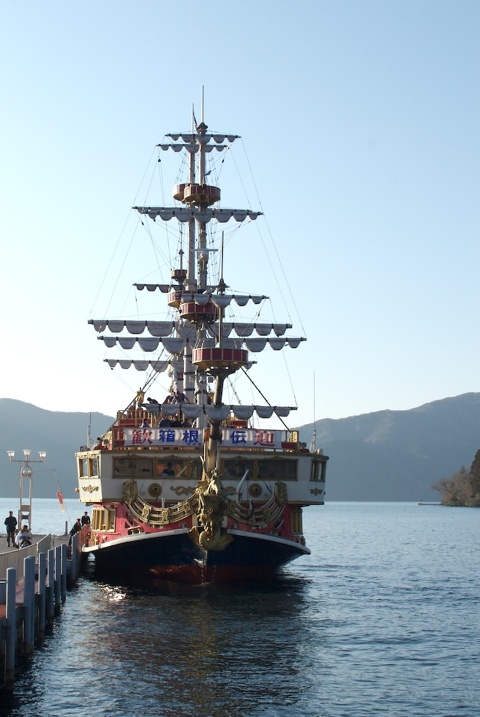 Widoczek z Motohakone, standardowo Fuji, rowerek wodny w kształcie łabędzia i Torii – czyli brama oddzielająca miejsca święte od zwykłych: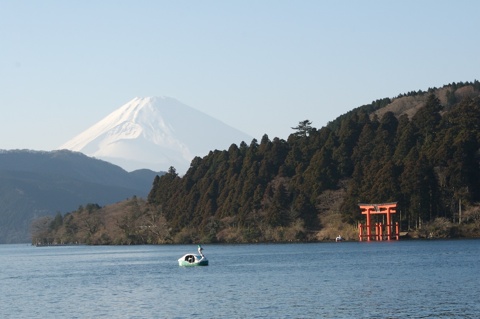 To już z powrotem Hakone-Yumoto i duuża filiżanka kawy reklamująca kawiarnię: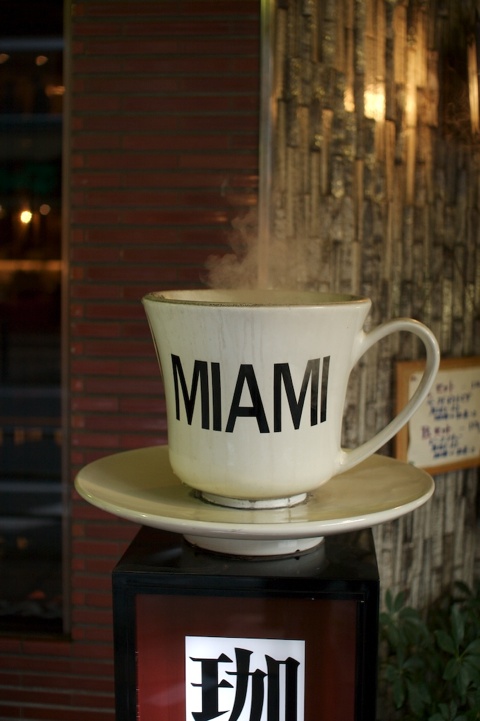 Pociąg którym jedzie się do Gora: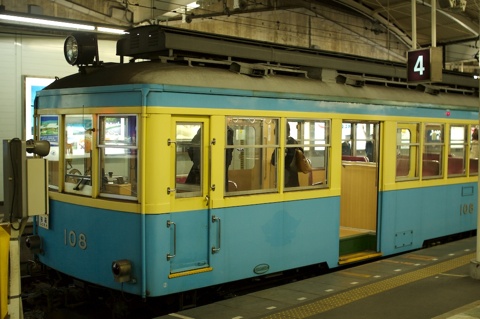 Odakyu Romance Car, szybki, z dużymi szybami żeby było coś widać, wygodny, na górze kabina motorniczego: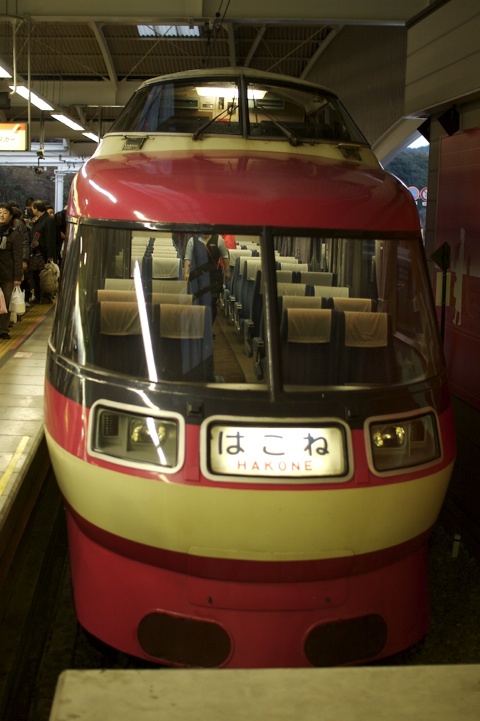 Zwróćcie uwagę na klasyczne Japońskie buty tego Pana, rzadko się takie widuje: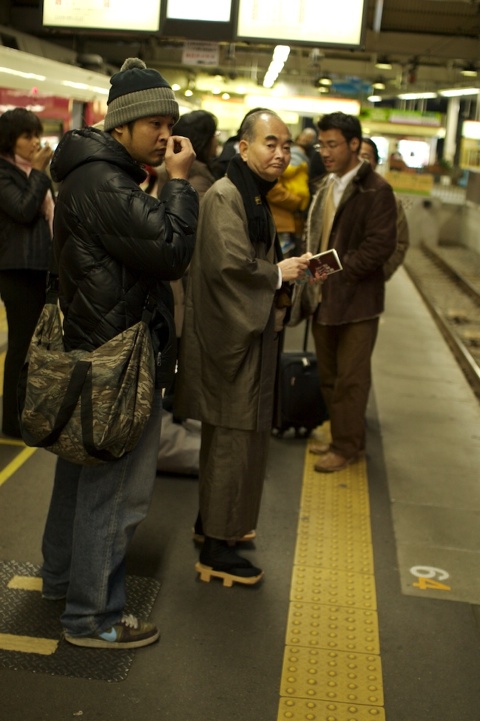 [/pl]
[en]
Today we went to Hakone area which is very close to Mt. Fuji.
First we had to go to Hakone-Yumoto, then old train to Gora, further ropeway to Sounzan, Bus to Togendai and ferry to Motohakone.
Train station in Gora: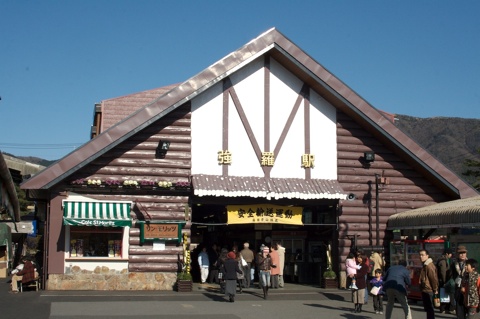 Ropeway car: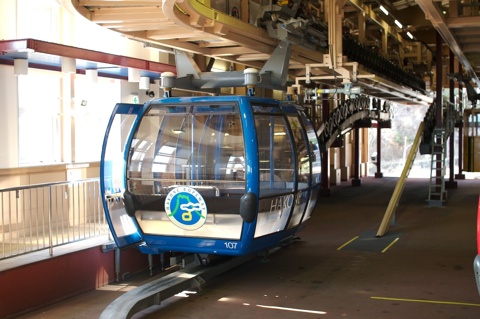 Shadow: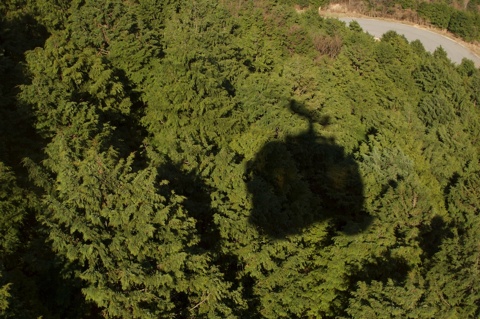 Another cable car: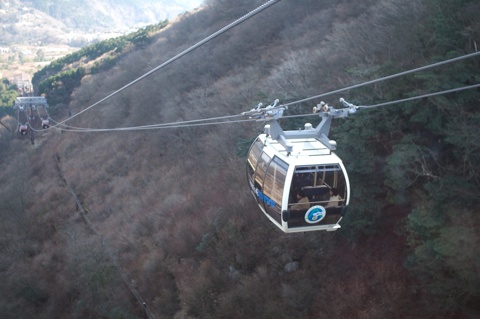 Mt. Fuji:
Next cable car, you can see sulfur gas behind: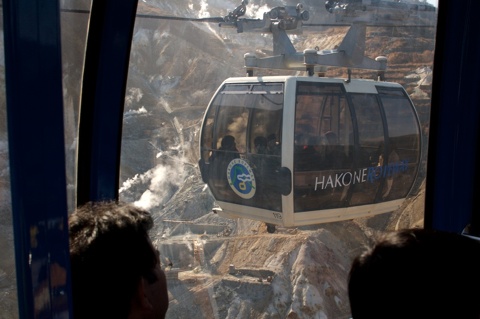 One of those gas places, smells bad and isn't too comfortable, in the background Mt. Fuji as usual: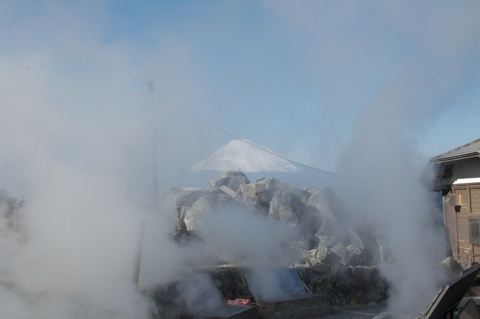 Local food – eggs boiled in volcanic water and a list of benefits you get after eating those: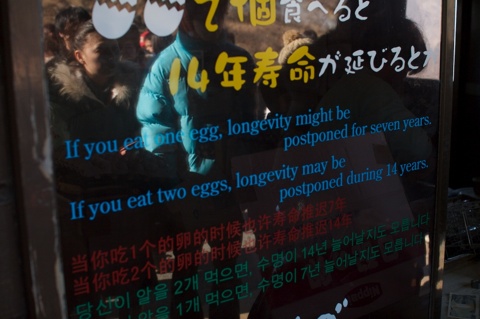 Egg eaters (black-white things are egg shells):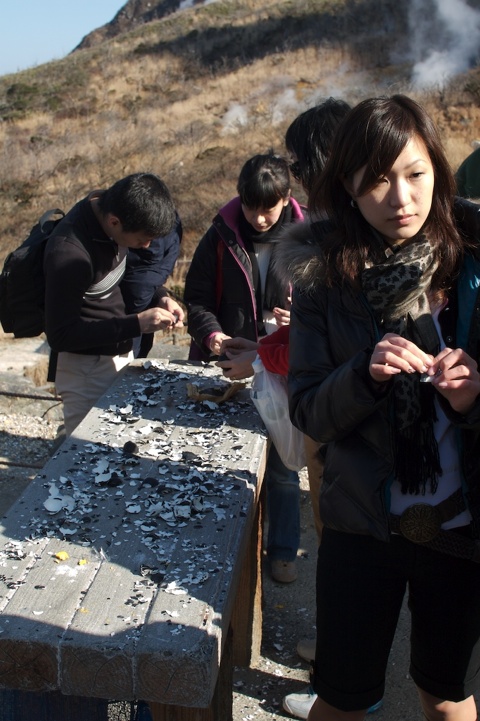 Fuji: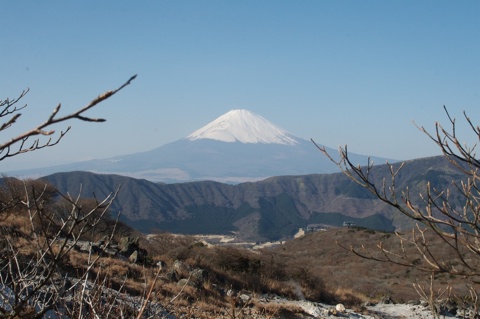 Gas warning::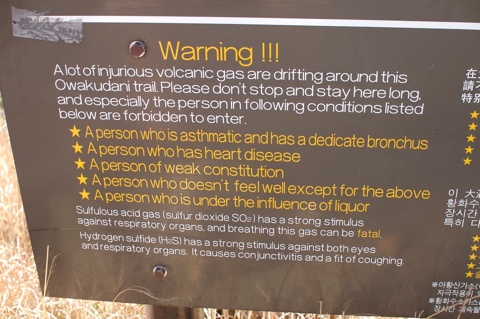 Arrived at Togendai and getting a ferry: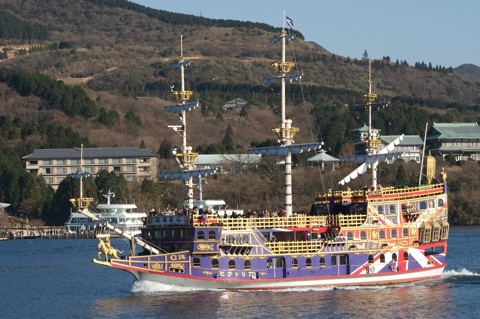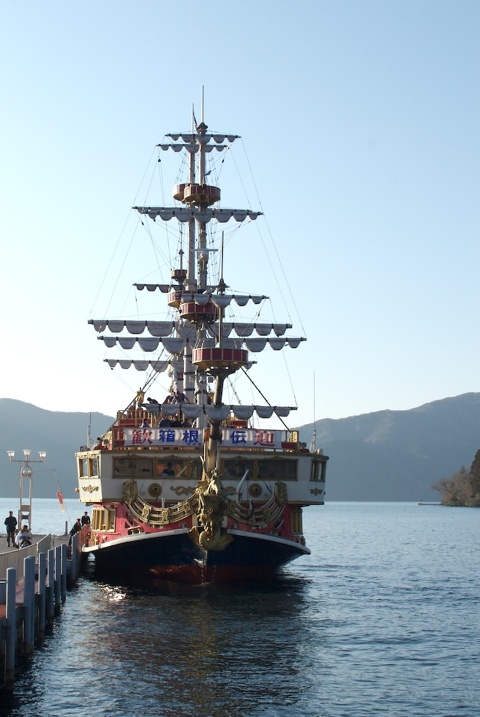 View from Motohakone, Mt. Fuji, swan-shaped boat and Torii – gate separating sacred places: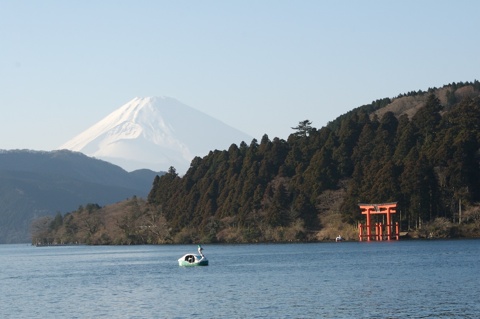 Back to Hakone-Yumoto and big coffee cup: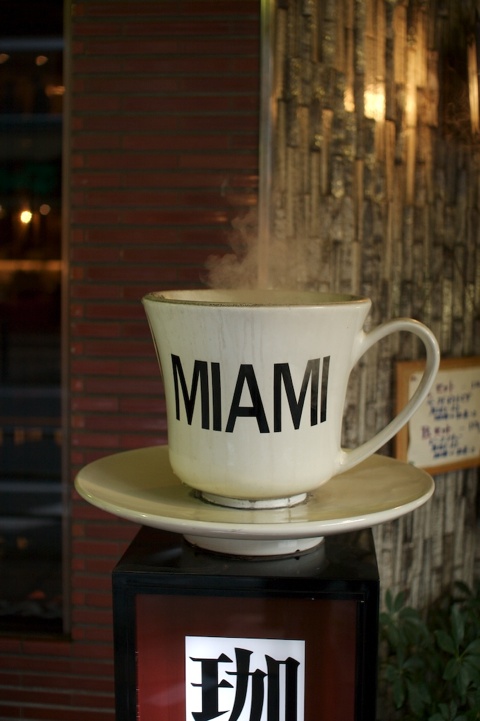 Train to Gora: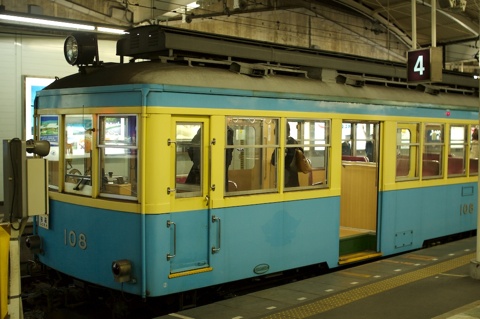 Odakyu Romance Car, fast and with big windows to allow passengers to enjoy the view, the driver is on the top: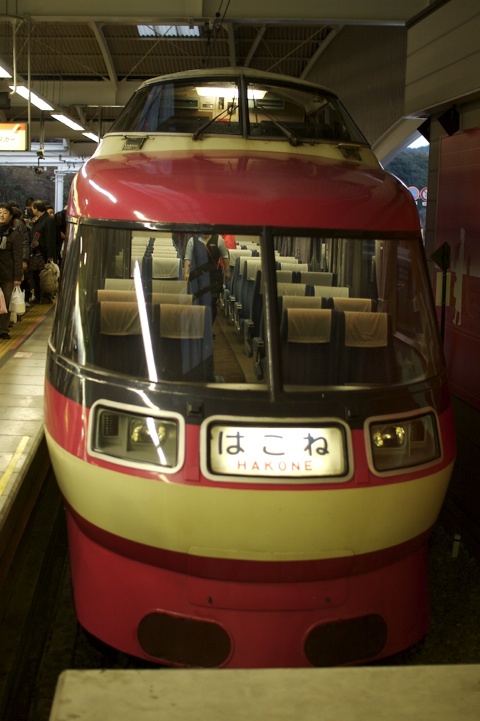 You can't see such sandals (geta) too often: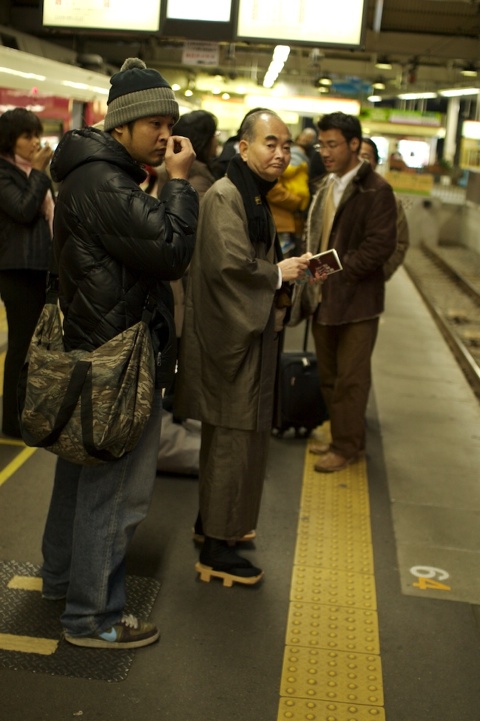 [/en]